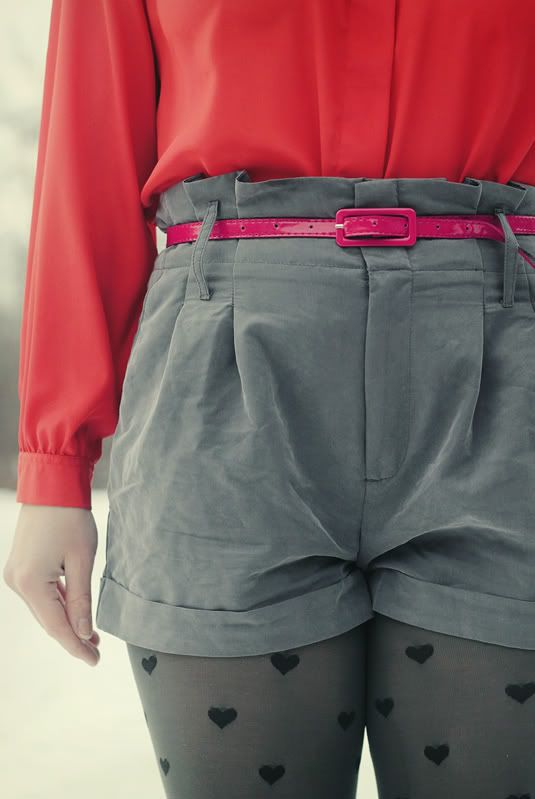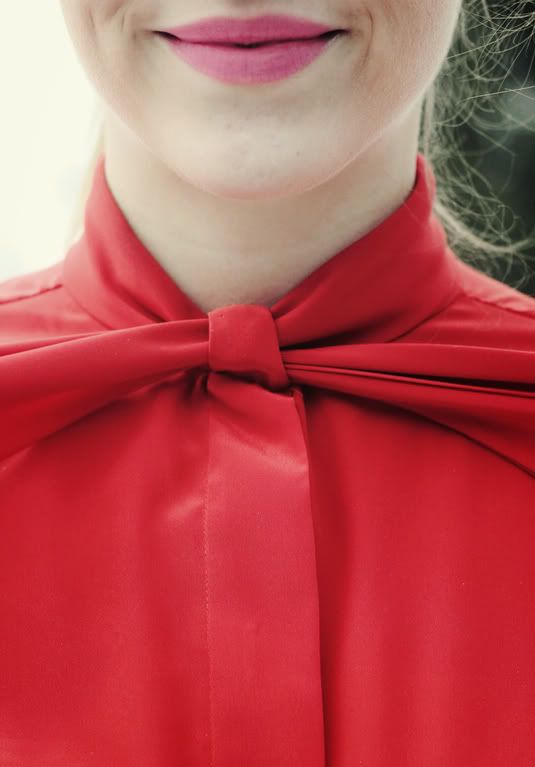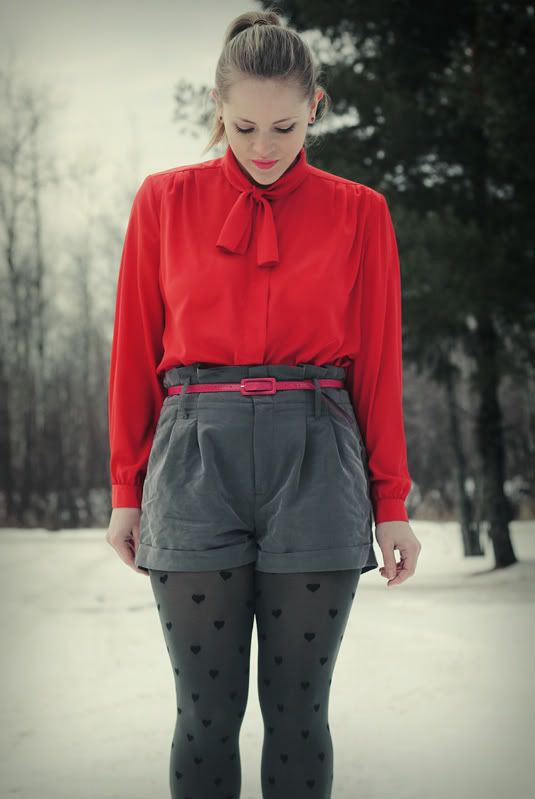 It's weird to see cynical, douchebaggy me in such a sickening sweet outfit. It kind of makes me want to vomit into a corner a little bit. I'm wearing red and pink and hearts and
blegh!
That was me, throwing up. Mmm, oatmeal cookies...
But remember what I've been saying about trying new things in 2012? IT'S STILL HAPPENING. And hey, it's not like I'm just wearing red and pink and hearts for no reason. Valentine's Day is coming up, remember?
So, anyway, I'm back! I didn't actually plan to be away, but I got overwhelmed with everything, and when I get overwhelmed, I tend to shut down for a while. The surgery went great--thanks for your concern!--and, after a week-long hospital stay, she's recovering at home, unable to do much of anything besides eat pain pills and say a bunch of weird shit people say when they're on so many drugs even Courtney Love would be jealous. Seriously? Okay...
Stuff My Mom Says On Narcotics:


"Last night, I watched CSI and Bowl of Apples...I mean, Wheel of Fortune."

"Stop running away from the penguins. They just want to hug you!"

"Did I tell you about the big hulking black guy who used my room as an office yesterday? No, because it never happened. Superstar!"

"Get these dinosaur boogers off of me! ...What did I just say?"

And many, many more. Oh yes, it's been a real treat. But she's okay and that's the main thing, so it's a good day.
Blouse: Vintage
Shorts: American Eagle
Shoes: Dolce Vita