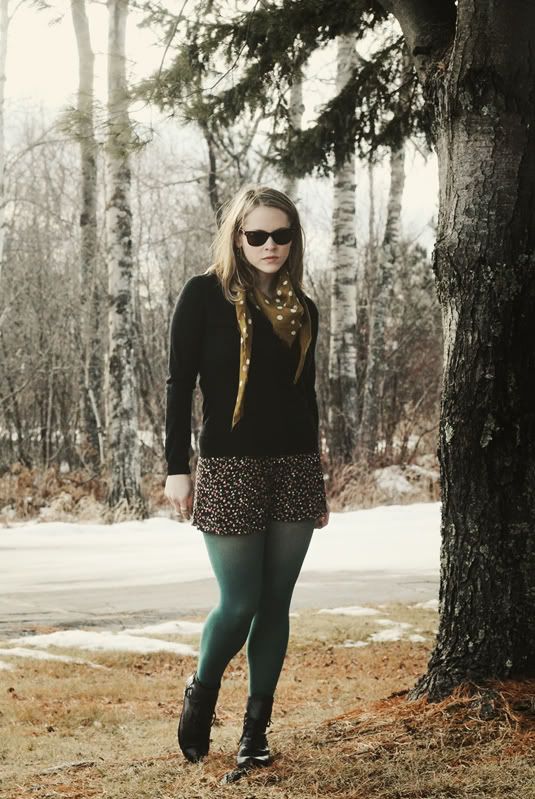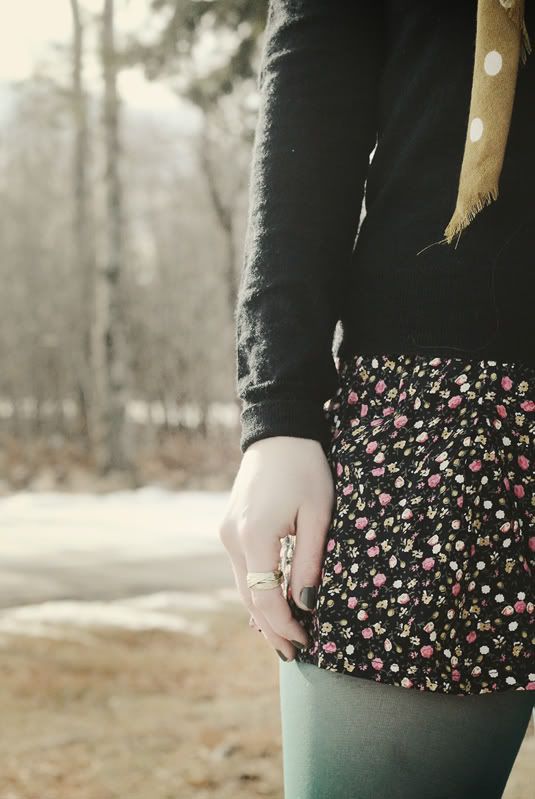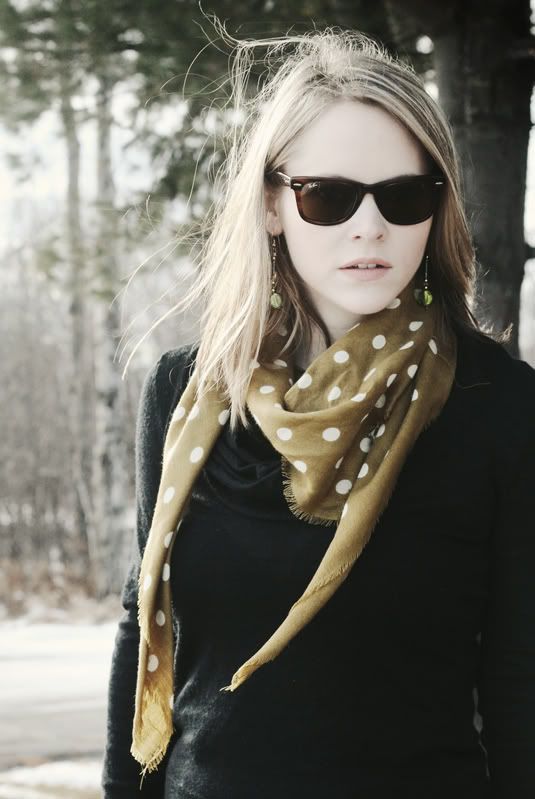 I hate colored tights. They're alright on other people, but I hate them on myself (see my scowl in picture #1?). The fact that I own about a bajillion pairs of them is quite odd, then. But I figured I might as well make the most of it, so I'm challenging myself to put together outfits involving my colored tights. I have teal, yellow, orange, purple, light purple, blue, grey...we'll see how far I get before I lose my mind and quit. Hint: it's not going to be long.
Truthfully, I'm getting quite tired of winter outfits. Dressing for winter is fun before Christmas because you can wear plaid and fairisle and sugar and spice and everything else, but after the holidays, that stuff feels a little stale. January is that annoying in-between period, and it's just not fun. Do not want.
My two classes start the day after tomorrow and I am excited! I'm one of those people who functions best when they've got a lot going on, so this should get me back on schedule and out of my winter rut of doing nothing but watching T.V. and gaining 10 lbs.
Here is a picture
to express how I feel right now. Yeah, that's right. Happy.
Sweater: Calvin Klein
Scarf: Madewell
Shorts & Boots: UO
Sunnies: Ray-Bans