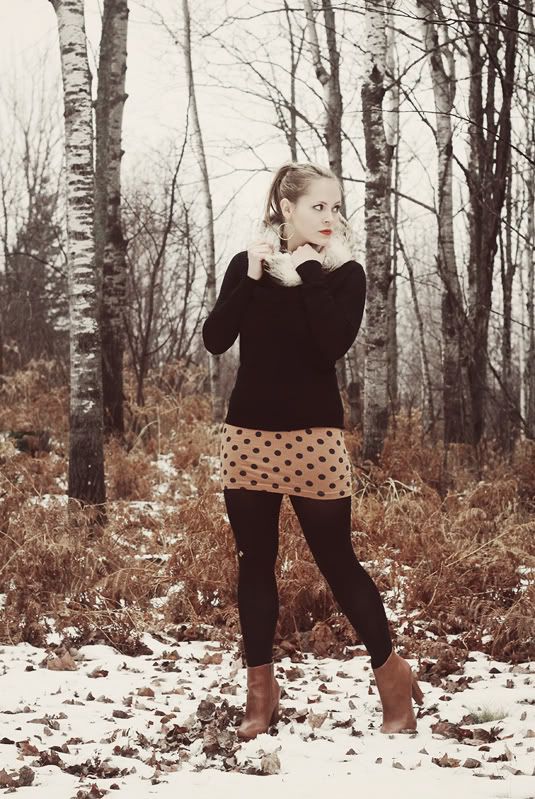 I think it's safe to say that my tan from summer is completely gone.
This scarf was one of my Black Friday purchases (remember? Black Friday? As in, two months ago?) that I picked up for like, $8. It's big and fluffy and weird and I don't really know what to do with it in photos besides pet it, but it's kind of cute, right? Right. And warm.
Look how well I blend into the background. It's like, the stylish version of camo.
My classes start today (yay), so I'm going to go work on some coursework now. You know. In case you were wondering. I'm being good. Not bad. I could never be bad. My house doesn't even have any chocolate in it anymore.
Sweater: Calvin Klein
Scarf: Aerie
Skirt: ASOS
Boots: Steve Madden