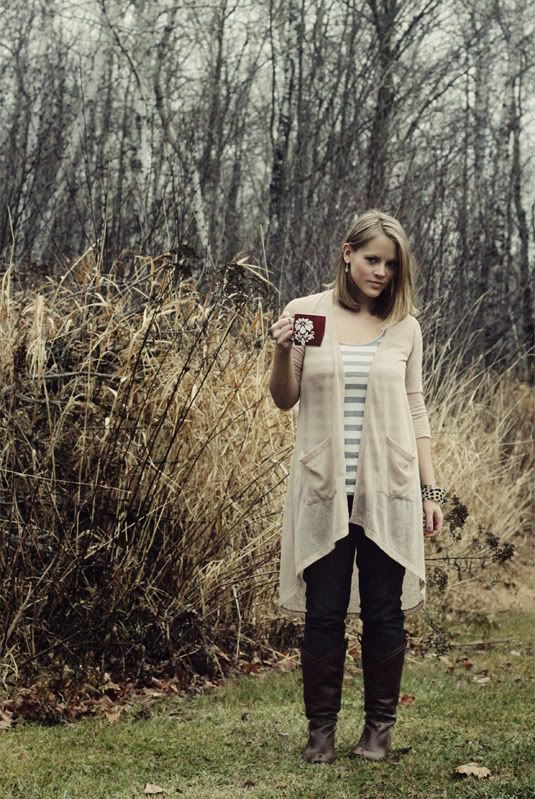 These pictures are a bit old, but I'm going to post them anyway. This is a comfy, casual, weekend look. Also known as something I don't wear very often. Note that the jeans and boots are the same ones I wore
in my last post
, but the overall look is completely different. Ahh, clothes. The amazing things you can do.
If you haven't already, go check out
my guest post about my plastic surgery
. Yeah, you're intrigued. Now go.
I'm feeling a little off today, so that's about all I've got. I think I'm going to go read a book. Or bake brownies. Or sit on my ass and watch TV. Anything that doesn't involve a real thought process. Or physical activity. I haven't been big on the physical activity lately.
Sweater: Urban Outfitters
Jeans: Express
Boots: Steve Madden
Bracelet: Gift from
Tracy