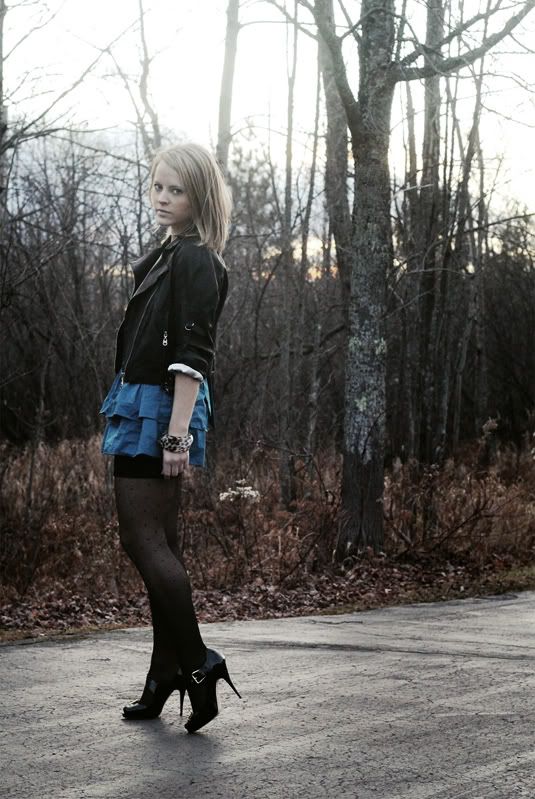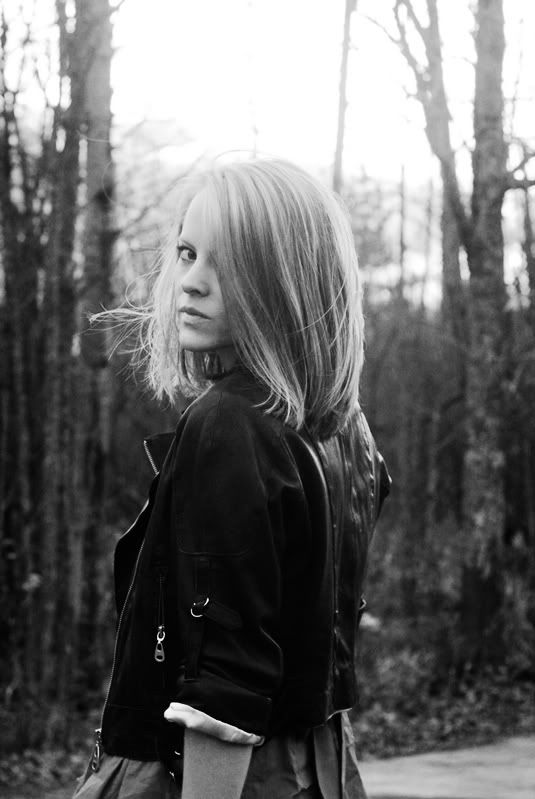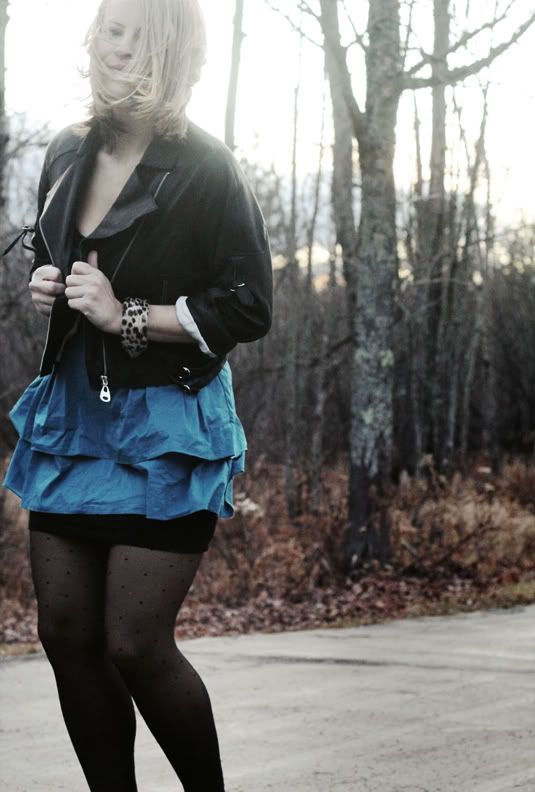 New Year's Resolution 2012: Start standing on the other side in my photos. Why do I always veer to the left?
2011 has been
a year
. Let's review:
Received my college diploma. Missed magna cum laude by 0.005 points.

Dyed my hair red.

Turned 21. Did not get crunk.

Dyed my hair brown.

Started graduate school.

Dyed my hair brown with teal tips.

Opened a can of soup with a hammer.

Dyed my hair blonde. Also chopped it off at the same time.

Broke up with my boyfriend.

Had my house broken into. Fended off robbers with my infamous scowl.

Started a second job.

Wore socks as mittens.

Quit my first job. Pissed a lot of people off.

Do you like how half of the milestones involve my hair? Me too.

In all honesty, New Year's is my least favorite holiday. It's a symbolistic holiday, which works great for idealists, but I'm a realist. Tomorrow will be the same as today, except we'll write "12" at the end of "20" instead of "11." The end.

Anyway. I'm not going out tonight, but if I did, I'd probably wear something like this. Please note my amazing animal print bracelet from friend Tracy. She sent it a while ago and I've been wearing it AND getting compliments on it like nobody's business. THANK YOU TRACY. WUV U, BABY GURL.

Oh, and those are my Giuseppe Zanotti stripper heels. Take a good look, because they don't come out often.

Jacket: Doma
Dress: Lulu's (I think)
Heels: Giuseppe Zanotti