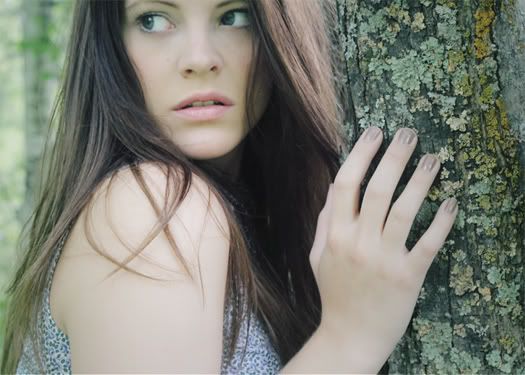 Just stopping by to say I love you. Just stopping by to say how much I care. It's finaleez summer out there, and I'm trying to enjoy it to the best of my ability. Summer don't come around here often, you know. I'm spending the next three days with boyfriend. I'm not really sure what we're going to do, but laying around in the sun all day sounds nice to me. Except for the fact that I'm typing this in the middle of a freak downpour. What!?
Don't hate on me for being an irregular blogger. My work schedule isn't really conducive for normal and consistent
anything
, let alone a blog schedule. I either work all the time or not at all. My goal is to get it all sorted out in July. Which is only a few days away, so bear with me!
Thanks for the positive feedback on
my video
! Several of you wanted more, and I'm inclined to give it to you, since you asked nicely. Subject recommendations are welcome!
Top: Thrifted
Jeans: American Eagle
Fingernail polish: "All Hail the Queen" by Butter London