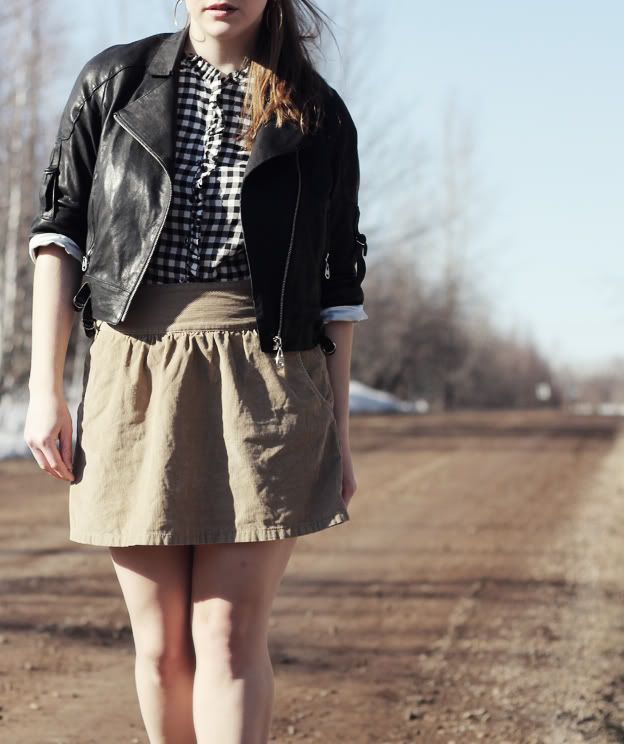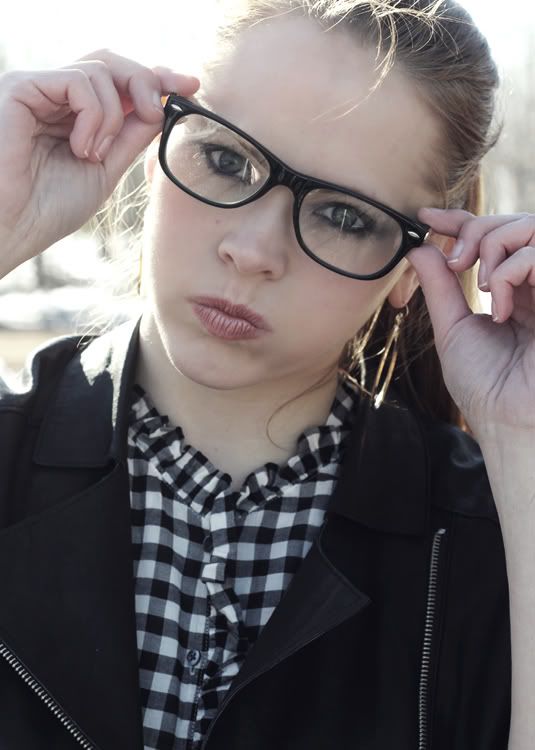 I'm nerdy, but I'm not quite thick-rimmed, Buddy Holly glasses nerdy. These babies exist solely as a dress-up accessory (and to put dust particles into my eye which, in turn, scratch the shit out of my retina, but hey. That only happened once!). I like playing dress-up. I always have, and I always will. I used to pretend I was the Little Mermaid when I was younger by wearing my nightgown as a skirt and a bralette my mom got at our neighbor's garage sale. I also used to jump off the couch and dance around in circles. But wait. I still do that...
I think I've finally got my groove back. I'm even shopping again! Well, you know. I'm looking at
ASOS.com
a lot and loading up my cart. I'm not actually buying anything. But it's the thought that counts.
Jacket: Doma
Checkered shirt: GAP
Skirt: Old Navy
Shoes: Steve Madden