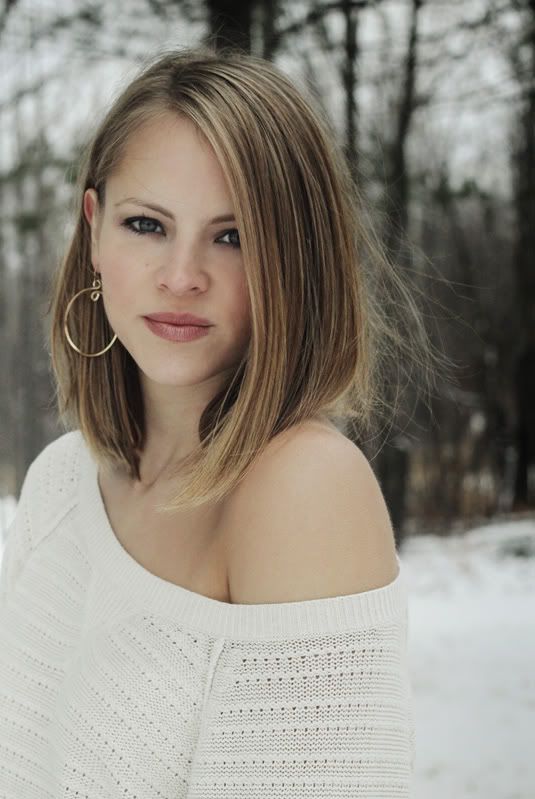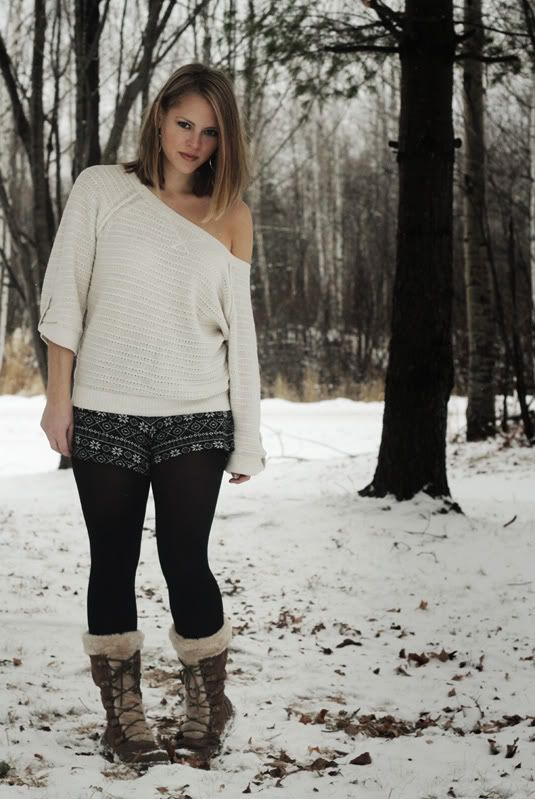 Ahh. It's Thursday again and it's another
Double Whammy
week. I'm not too crabby or emo or hungry today, but I am pretty tired. But I'm done with work until Monday now, so that's pretty suhweet. I'm looking forward to catching up on blogs this afternoon, and then I think I'm going to read a book. A real book. Not a textbook. A book. A thin paperback with no mention of
the U.S. health care system
or
electronic health records
. It's a novel idea, don't you think?
Ba dum ch
. I'm awesome.
Anyway. This is me, wearing more booty shorts in the middle of winter (see picture in header). It's kind of like
this outfit
, except it's three months later. And, this time you can actually tell I'm wearing shorts.
I'm going bowling tomorrow.
Sweater: American Eagle
Shorts: Forever 21
Boots: St. John's Bay