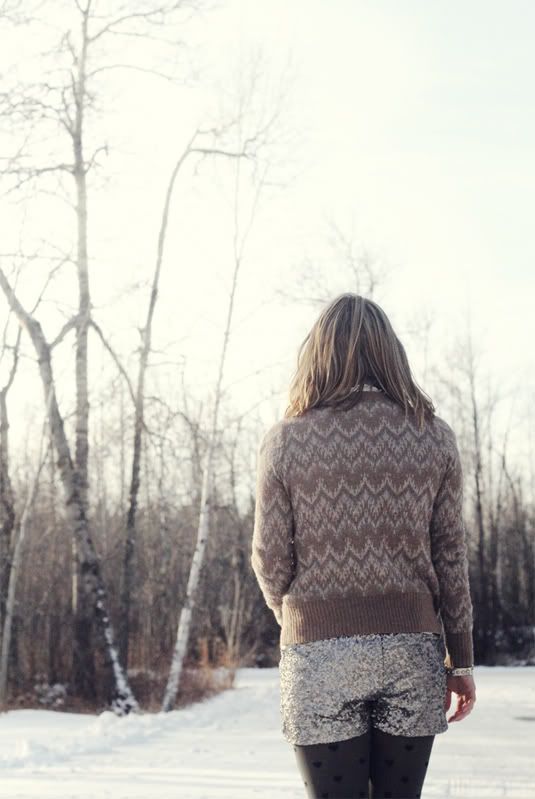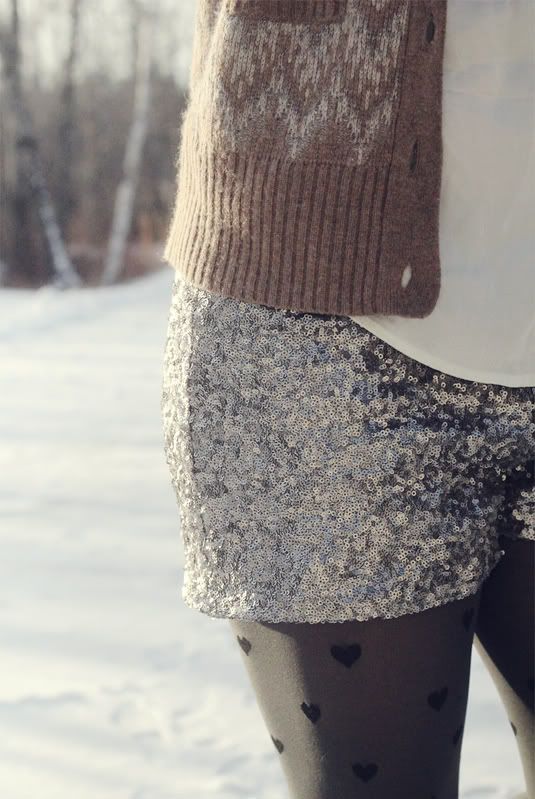 So, these are the pair of sequin shorts I bought on Black Friday. They are also the pair of sequin shorts I wear
when I dance around the house to Motley Crue and other 80s hair metal
. Aren't they amazing? So flirty. So fun. So festive. I do have one warning, though: sequin shorts cause chafing. FYI.
Thanks
y'all
for bearing with me this month. I know I've been MIA. Oops. But that's behind us now. I finished up my classwork over the weekend, so now I'm just obsessive compulsively checking to see if grades have been posted. I
know
I'll get A's in both classes, but until I see it with my very own eyes, I won't completely believe it.
Anyway, I'm going to link this post up to Collette's
"Bloggers Rock the Colors of Christmas."
Silver FTW!
Sweater: Madewell
White shirt: Express
Shorts:
Ruche
(they don't have them in silver anymore BUT THEY DO HAVE BRONZE AND GOLD! Want.)
Tights: Target
Boots: UO