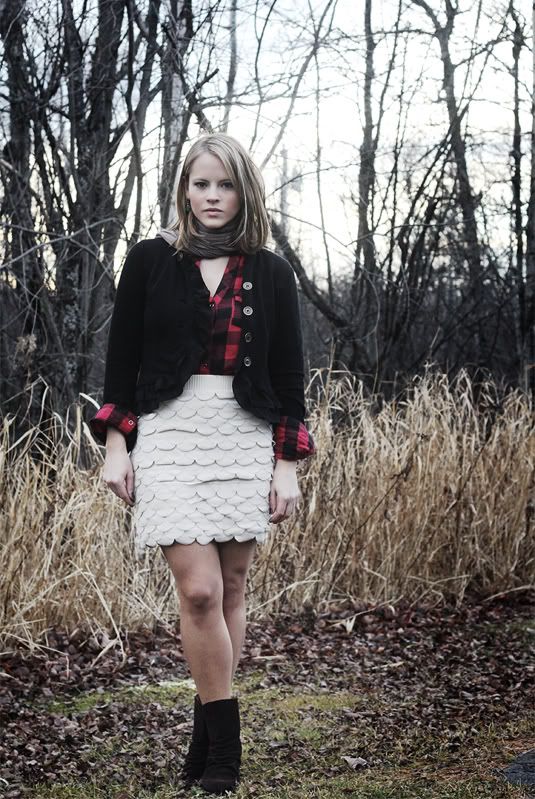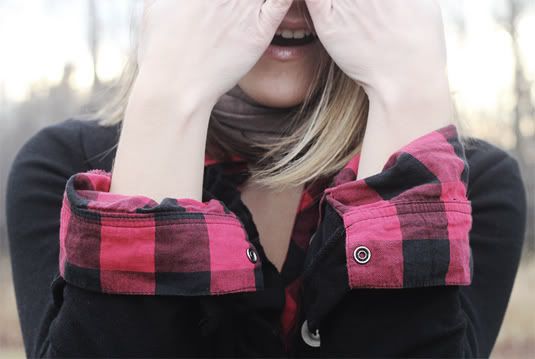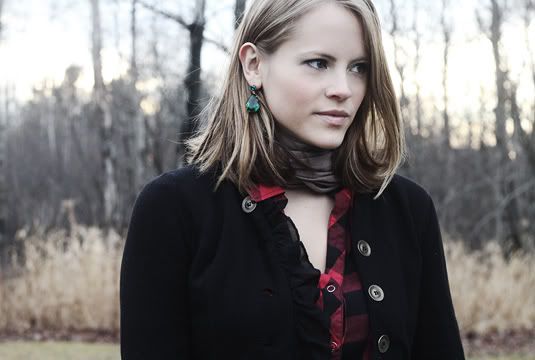 Thursdays are my new least favorite days. My work schedule has changed so I work at 5 a.m. Wednesday and Thursday instead of Wednesday and Friday with Thursday off. So it's a double whammy.
DOUBLE WHAMMY.
And I suck at sleeping so I've been operating on about 4 hours of zzz's each day, which is no bueno. The first day, I can deal with it. The second day, which is today, I am a crabby bitch. Sad emo bitch, too. And hungry bitch. Om nom nom nom cookies. Goddamn you, Christmas.
Anyway. I don't like this outfit. Not at all. It was more of a challenge outfit. I wanted to see if I could actually wear this skirt with buffalo plaid. I can, but I don't think the skirt likes it, as you can see by the its subtle retaliatory move against me (notice: the shittiness of the ruffles). Oh well. Whatevs, skirt. I love you, but I don't have to like you right now.
Christmas is in three days.
Jacket: Target
Shirt: Wal-Mart (oh yeah!)
Skirt, scarf: UO
Booties: Seychelles