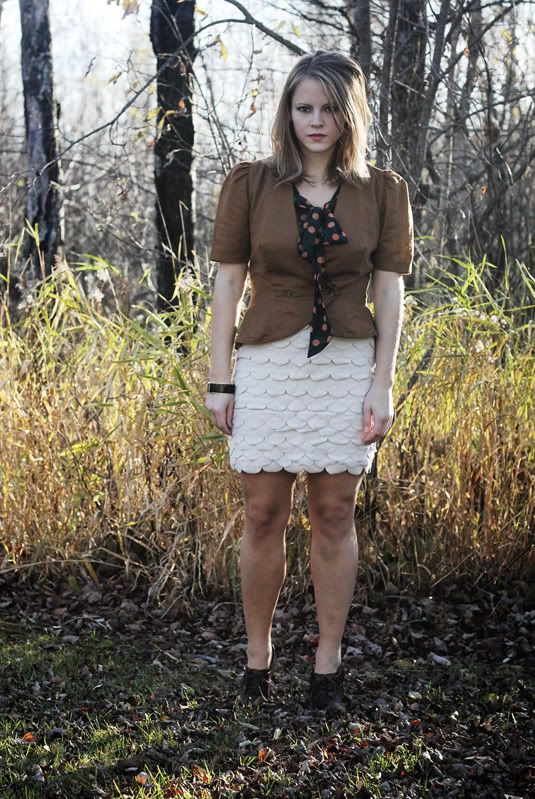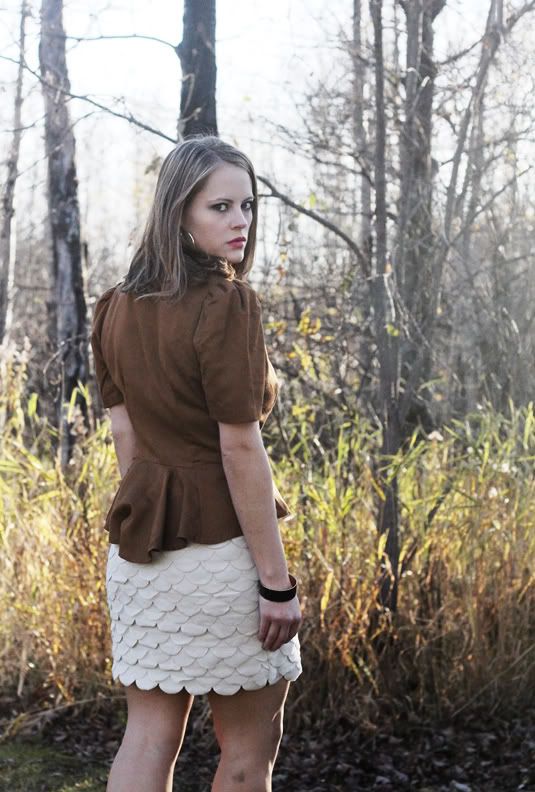 God, I'm good at the death stare, aren't I?
I found this little blazer of love at a thrift store last month. I ripped the shoulder pads out because I already have huge shoulders and they weren't helping the matter any. And then do you want to know what I did?
...
...
...
I ironed.
Yes, that's right. Ashley "
No Iron
" Snazzy Pants ironed her goddamn blazer. And let me tell you, it was an experience. The iron in my house is from 1975, which is kind of intimidating in itself. Appliances that are nearly 40 years old scare me. Our old dishwasher was from 1975, too, and when we got it replaced last year the technician said we're lucky it didn't catch fire and burn our house down because it was so ancient. I hope they say that about me when I'm old, too. ANYWAY, I was kind of on edge when using the iron, and the smell wasn't overly pleasant. It was like, two parts burning flesh, one part Pirates of the Caribbean ride at Disneyworld. I suppose it could have been worse. But I persevered and ironed the shit out of dem wrinkles, and look how good it looks! Okay, well you should have seen it before. Then maybe you'd be impressed.
Blazer: thrifted vintage
Top: Ruche
Skirt: UO
Shoes: Steve Madden