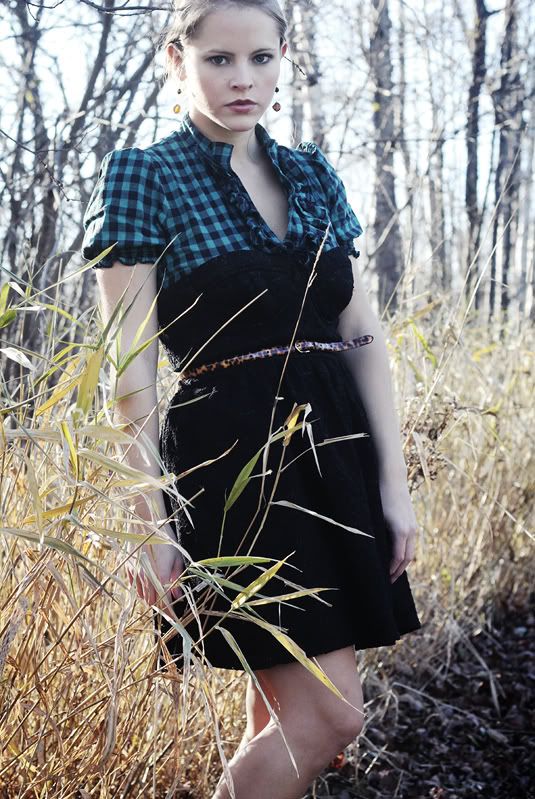 I don't have much to say today. WHAT?! I know, right? I'm currently in the midst of a very hellish week as far as school goes, so that explains things. Health information management is hard, you guys. And so are my classes. It's mostly the readings that get me, as there are a TON of them, and it's that really crappy reading where you're like, "Um...um...what?" and you don't comprehend any of it, so you have to go back and read it a second time, and then you're still kind of scratching your head. So, that's what I'll be doing this week: hunching over an extra-thick textbook, highlighter in hand, getting shit done.
So excuse me if I'm a little MIA from your blogs this week. I still wuv u.
IMPORTANT INFORMATION:
If you like this dress, and you like me, and you'd really really like to wear something that I have worn because I'm just so awesome, NOW IS YOUR CHANCE! This dress is slightly too big for me so
I'm selling it
for the low, mind-boggling price of
$20
. That includes
the dress and shipping to anywhere in the United States OR Canada!
Email me
if interested (or if you live somewhere else but still would like to wear something that I have worn because I'm just so awesome--I can get you a shipping quote). Act now and receive a
free personalized message
from yours truly!
Details: label--Forever 21, size--large (fits more like a medium), condition--I've worn it twice. 'Nuff said. Email me if you want measurements or more pictures.
Top: J.C. Penney
Belt: J. Crew
Booties: Seychelles