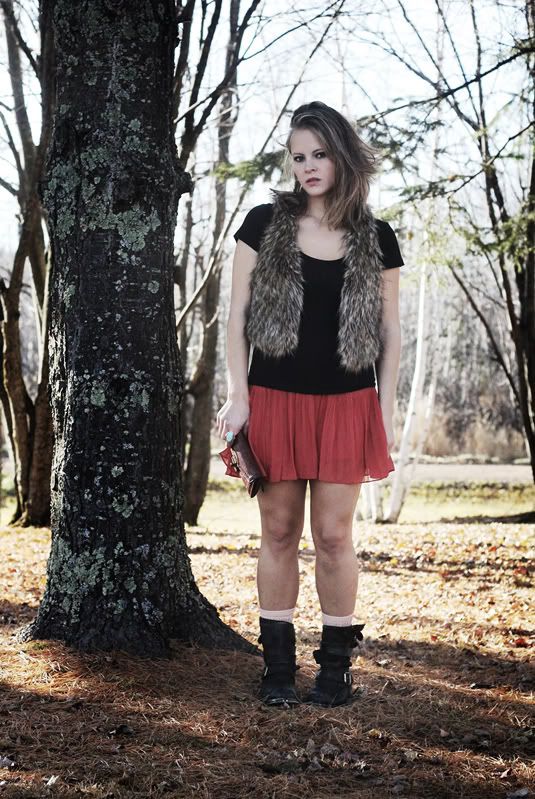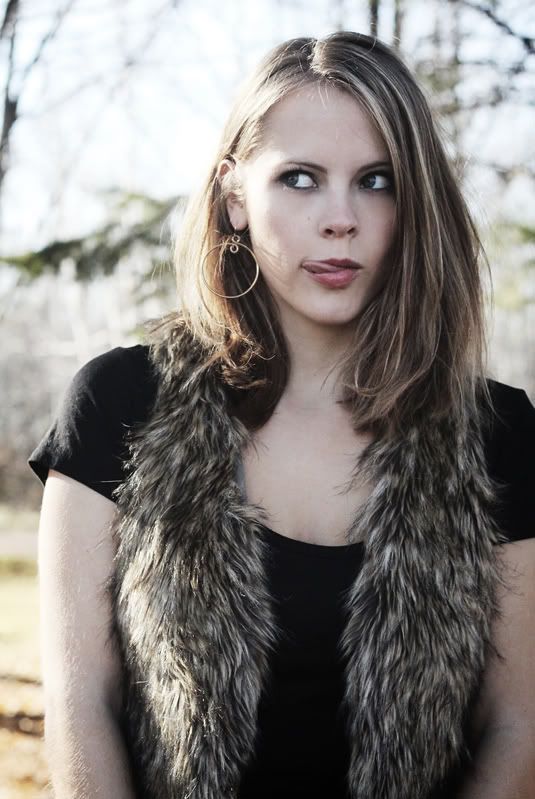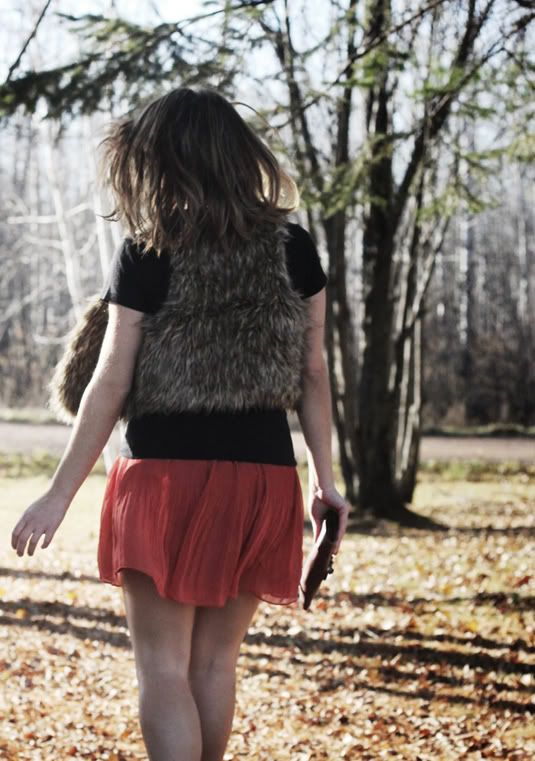 So, I have to tell you about the BANGIN'* good deals I'm wearing in this outfit. Socks: knitted wonders found at J. Crew for $3.50. I'm not sure how much they were originally, but I know they were at least $10, so t'was an amazing bargain. I got two pairs. Skirt: found in the sale section of the MoA Urban Outfitters for $6.99. Oh, and yeah. It's a size zero. Suck on that! I've never been a size zero in my life. Not even when I was four. I think the sizing might be a little bit off because I couldn't even get my calf in a size zero pair of jeans at the mall yesterday, but whatever. I am wearing a size zero. Thank you, Mari Winsor.
Anyway, yes, good deals abound in this post. Originally I was going to wear the bottom half of this outfit with my
Motley Crue t-shirt
and
leather jacket
, but then I tripped (literally) over
this faux fur vest (a.k.a. "The Ashley") from last year
and had an epiphany. There was choir music and a light show and everything, so I took it as a sign and put this on instead. Good choice, no?
In other news, check out the bad ass bruise on my knee!
* In case you did not know, this is my new signature term. It has most effect when it's written in all capital letters. It's mine, not yours, so don't steal it and rip me off, or else I'll be mad. But if you think of me lovingly every time you use it, I'll let it slide.
T-shirt: Victoria's Secret
Vest: Old Navy
Skirt: UO
Socks: J. Crew
Boots: Jeffrey Campbell