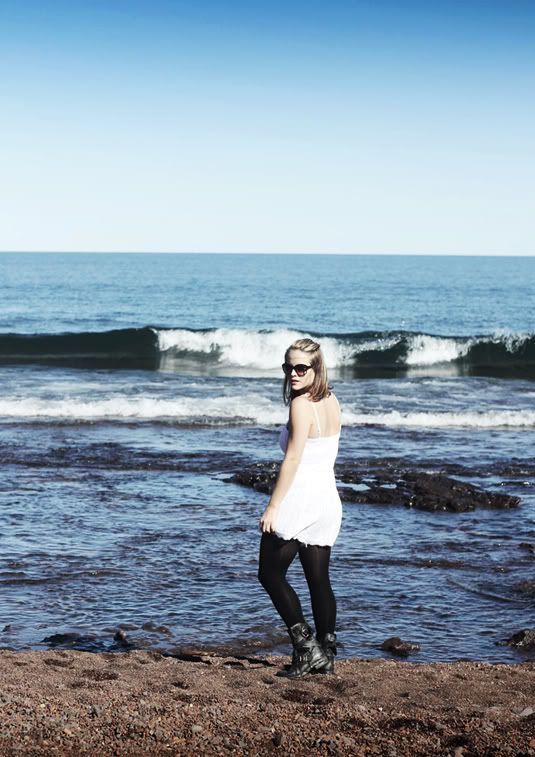 So, this weekend has been a punch bowl full of drama (I have no idea what that means, but it sounds like it should just be one of those sayings, doesn't it? It has a nice ring to it. No? Okay. Maybe I need more sleep), and it's been on a much higher scale than the
Wal-Mart wouldn't accept my coupons "drama"
I had that other time. But I'm not going to get into it right now, because I'm tired of talking about it (You should really follow
my twitter
, though), so here. Enjoy these pictures of me frolicking on the beach in a romper from
last
weekend, when all was well. Ain't I a doll?
You've got about 12 hours left to enter the
J.C. Penney gift card giveaway
, so make sure you get on that. Yo. And if no one minds, I might change how I pick the winner from choosing my favorite to choosing someone at random. I don't like bias, so I try to avoid it. Sound okay to you?
How was
your
weekend? Exciting fall activities for anyone?
Romper: Urban Outfitters
Sunnies: Juicy Couture
Boots: Jeffrey Campbell