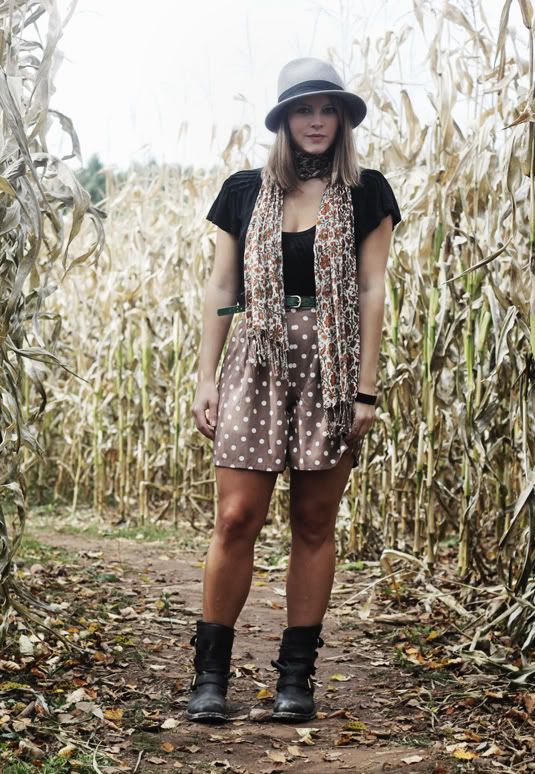 I found these shorts in the Halloween section of Savers. I have no idea how they wound up there, but when I saw them, I immediately pulled them out and fell in love on the spot. They're vintage. They're silky. They have polka dots. What's not to love? I'm going to wear them tomorrow, too. Because I'm
gross
awesome.
If you have not been to a corn maze before, please go. It's fun, and nothing screams photo op like a girl in a corn field. You can
pretend to eat the corn
. You can
creep amongst the stalks and end up looking kind of like Jack Nicholson in The Shining
. You can
do the I've-got-an-ear-of-corn-and-masculine-calves-woohoo dance
. The possibilities are endless.
Congratulations to
Tracy
for winning the
Call it Spring J.C. Penney giveaway
! I ended up going through an intricate process to pick the winner. You can
see it here
. Thanks to all who entered: all of your outfits were amazing. There's no way I could have selected a winner by picking a single favorite, hence the awesomesauce process I went through.
T-shirt: Victoria's Secret
Shorts: Vintage
Boots: Jeffrey Campbell
Belt: ASOS