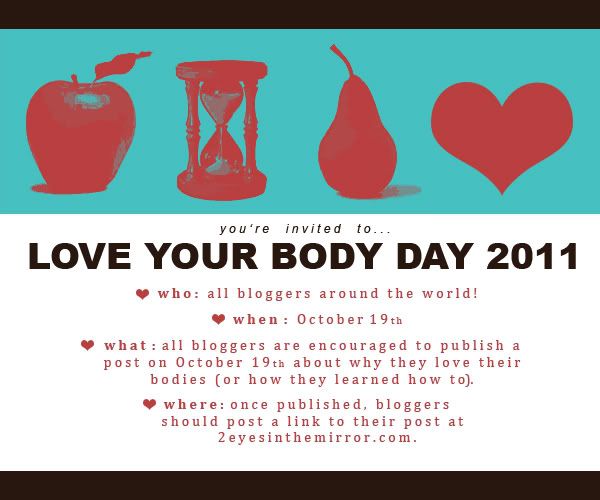 Tell your friends!
Hopefully, I made the graphic as question-free as possible, but to clarify on the "where" part: on October 19th, I'll publish a post here where, at the bottom, you can add a link to your post. The content of the post is pretty open and up to you! Anything from a simple list of why you love your body to a detailed essay about how you got there is welcome. If you're in need of ideas, here are some probing questions to get you going:
Have you ever felt like you focused too much on your appearance?

How has society's view of beauty affected your body image?

When you look in the mirror, what's the first thought you have?

How have you helped improve your body image over time?

What simple things do you do that consistently promote a positive body image within yourself?

Have you always had the same opinion on your body, or has it been more positive or negative in the past?

The sky's the limit here! Those were just a couple of ideas. I've got a bunch more, too, so if you're stuck on a topic, feel free to contact me and we can work it out. ;)
And, if you're one of those people who like to include a picture with their post, I've made some banners for y'all. If you need any other sizes, just let me know and I'll poop one out!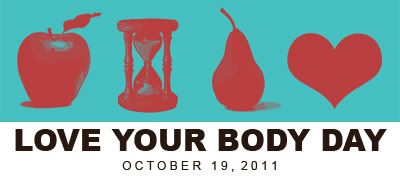 Happy blogging!