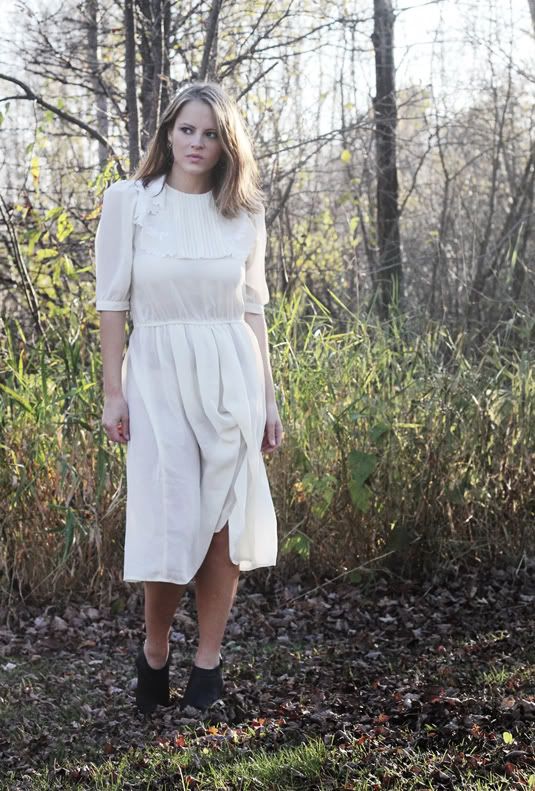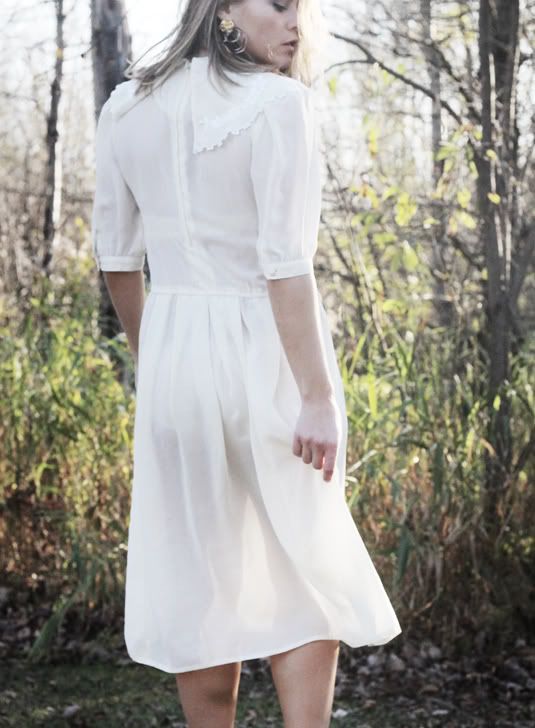 Scouring thrift stores for vintage items has really opened me up to wearing things I never would have dreamed of putting on before (including a shirt that previously had someone else's booger on it. Yup). This dress is one of those items. I'm not a fancy girly dresser at all, but when I saw this dress, I knew I'd have to wear it at least once. And so I did, with absolutely no accessories besides my kinda greasy hair. I kind of dig the simplicity. The dress seems perfect for a casual, outdoor autumn wedding. You know. Minus the fact that it's super sheer and you can see my undies.
How's your weekend going?
Dress: Thrifted, you can purchase
at my shop
!
Shoes: Steve Madden