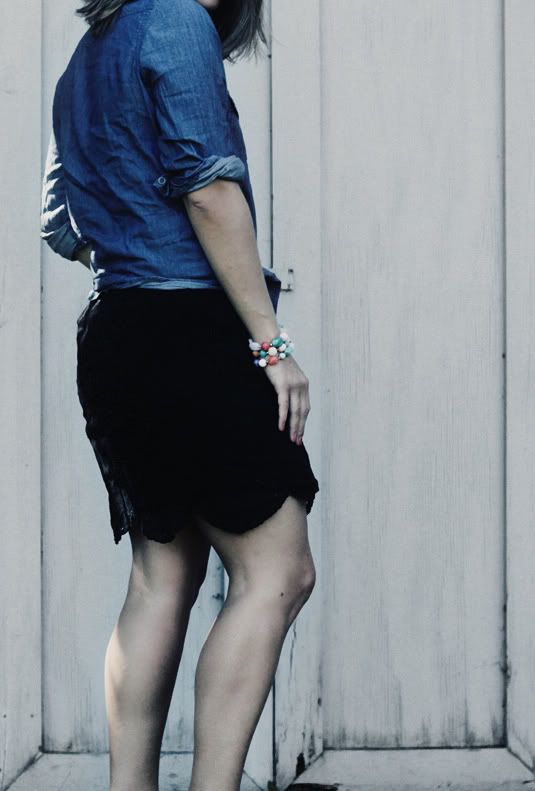 This outfit has a very J. Crew-ish vibe to me, which is ironic since nothing I'm wearing is actually from J. Crew. Oh, life. How you amaze me.
I don't know what else to say about this outfit. It just is. The dress might actually be a skirt. I'm not sure. Apparently, it can be both, which is fine with me. Although I might not be wearing it at all anymore because, on this particular day, it nearly cut off my circulation because the top part is very tight elastic and is too small for the ole girls.
In case you were wondering.
HOUSEKEEPING STUFF:
* A giant thank you (and an extra giant thank you to Ally for hosting the fabulous contest!) to all of those who voted for me for the
POTY
. Apparently enough of you did, because I won! And I couldn't be more honored.
**
Love Your Body Day
is October 19, 2011, and I'm not quite sure what I want to do for it. Last year, I did the
blogger interviews
, but I'd like to change it up this year to keep it fresh. If anyone has any ideas, I'd love to hear them. Otherwise, I was thinking if I could get enough people on-board to publish a "Why I love my body" post on their own blogs that day, I could link them all here. What do you think? Would you be interested in something like that or not? Let me know in the comments!
Shirt: Old Navy
Dress: American Eagle
Shoes: Dolce Vita