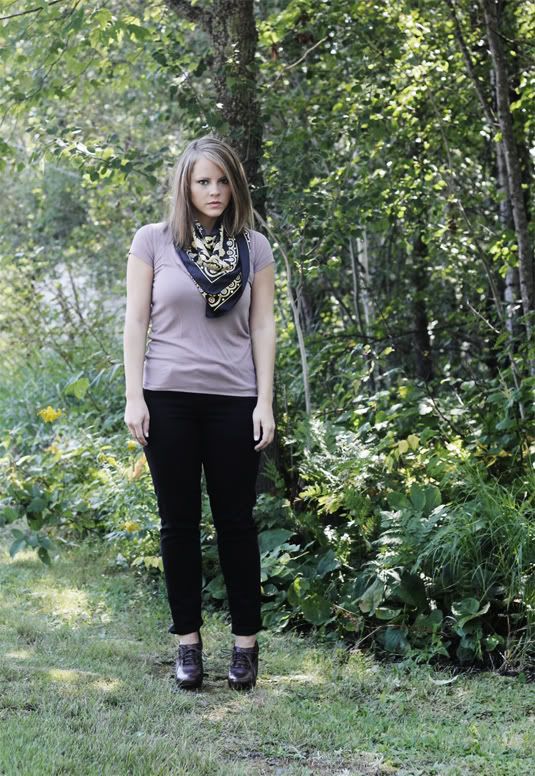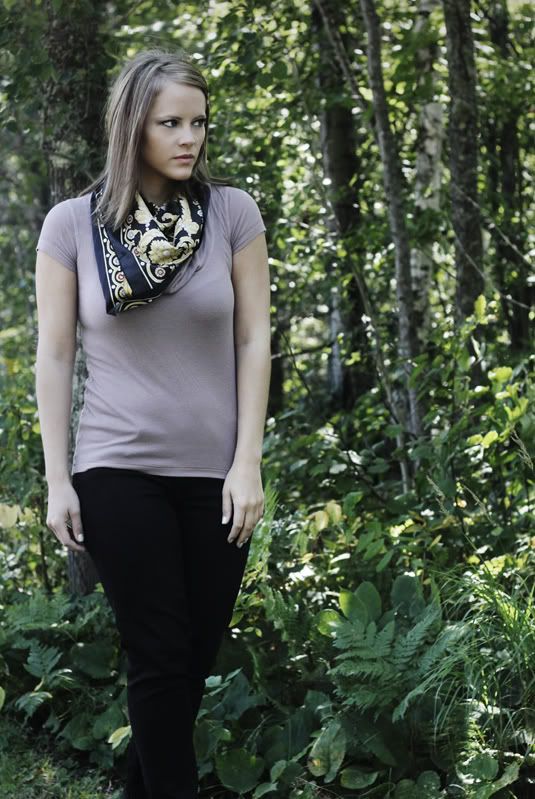 I bought this scarf from Urban Outfitters a couple of years ago when I was planning on being Bonnie Parker (of
Bonnie & Clyde
fame) for Halloween. (I ended up actually going as some slutty gypsy-pirate-girl clad in 100% overpriced polyester instead because apparently my Clyde wasn't feeling it. But that's another story...)
Since I finally got the guts to do the hair (surprise!), I thought I'd be a cool cat and wear an outfit inspired by the 1967 film. I didn't want to go too all out, you know, since it's
not
Halloween or anything, and literal interpretations are a bit scary on normal days. I mean, the beret would have been cute and all, but I'll save it.
The scarves are close, right? I think I need to work on my suspicious/pissed off look a little more though. I'm pretty good at the pissed off look (DAMN YOU, CAMERA. I'MMA STARE YOU DOWN AND LOOK INTO YOUR SOUL.), and kind of good at the, "Ooh, what's that over there?" surprised look, but combining the two is quite a challenge. My hat's off to you, Faye. (That's why I'm not wearing one.)
Anyway, perhaps with any luck, someday I will finally fulfill my dream of dressing up as Bonnie (with a Clyde who is not a stick in the mud) for Halloween, complete with beret. For now I'll just wear this.
Top: Martin & Osa
Scarf: Urban Outfitters
Pants: Gap
Shoes (They're Oxfords with a 4.5" heel, actually): Steve Madden