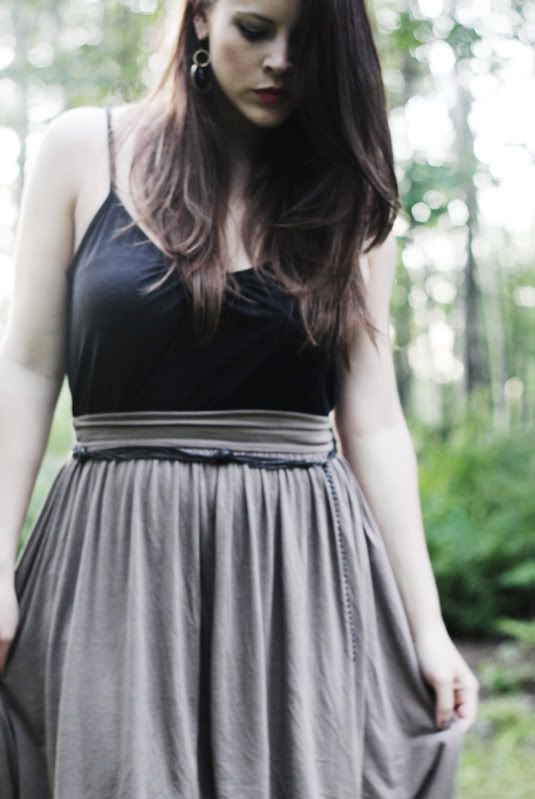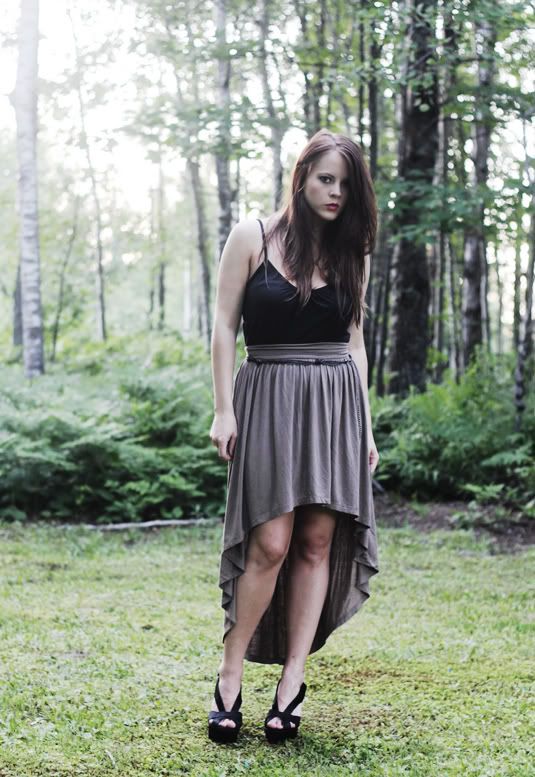 I've recently acquired the habit of taking outfit pictures right before the sun goes down. You know what goes up as the sun goes down? The number of mosquitoes who want to feast on my type-A blood. I'm pretty sure if I keep this up I'll have contracted malaria, West Nile virus, Yellow Fever, Rainbow Fever, Barmah Forest virus, or
some
mosquito-borne disease by the end of the summer. But I love me some good bokeh, so suck on that, mosquito. Literally. See what I did there?
I like this skirt. A lot. I've worn it before.
Remember
?
Yeah, you do
. In fact, the latter look was featured recently
right here
, which I'm thrilled about. I get a kick out of seeing my face on other blogs. You like me, you really like me!
Brownie points to whomever knows what song the title of my post came from. Congratulations! You are officially as uncool as me.
Tank top: Victoria's Secret
Asymmetrical skirt: Nasty Gal
Wedges: Jeffrey Campbell
Belt: UO