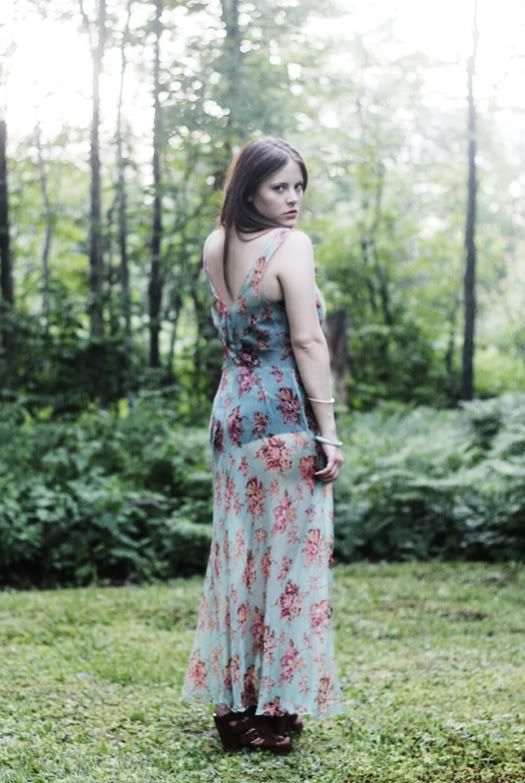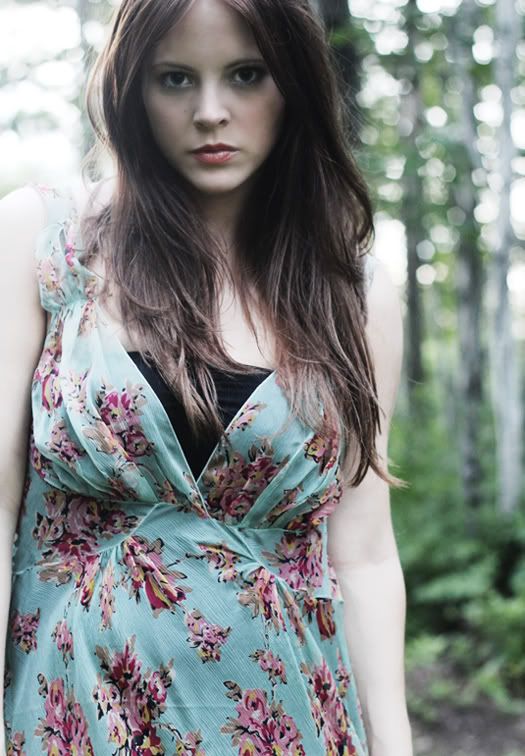 I don't wear long, flowy, floaty, flowery silk dresses very often. In fact, looking at these pictures, I feel a bit awkward seeing myself in something that isn't "me" at all. But I like the dress, even if it's not my "style." And who says I even need to have a certain style anyway? Can't I just be Ashley in clothes?
Not that many people in the world have the luxury of being able to choose what style of clothing they put on their bodies. Many barely
have
clothing. It seems so silly, then, that so many of us stand in our closets every morning, staring at a plethora of options, only to huffily declare that we "have nothing to wear!!!!" And it really makes you think about what's important and what's not, and how much our clothing means to us, and how much it actually should.
Just think about it. If I were stripped of my clothing, what would I be? Just a girl with maybe a knack at writing a few amusing quips. What would you be? Are you satisfied with that?
Dress: Free People
Shoes: Steven by Steve Madden