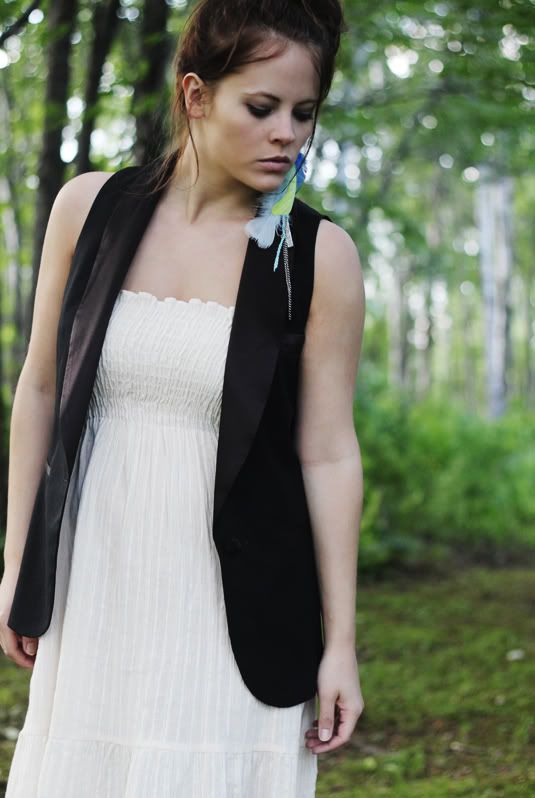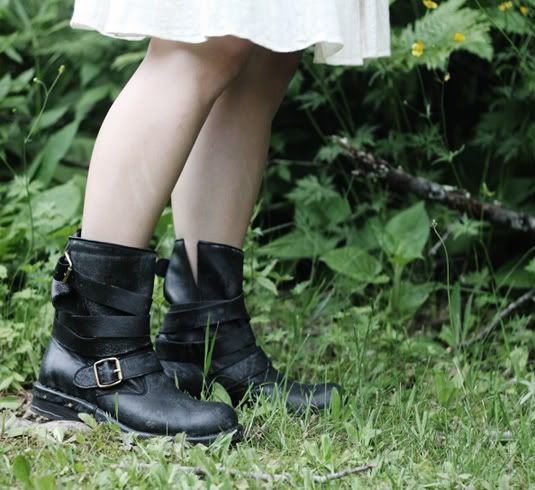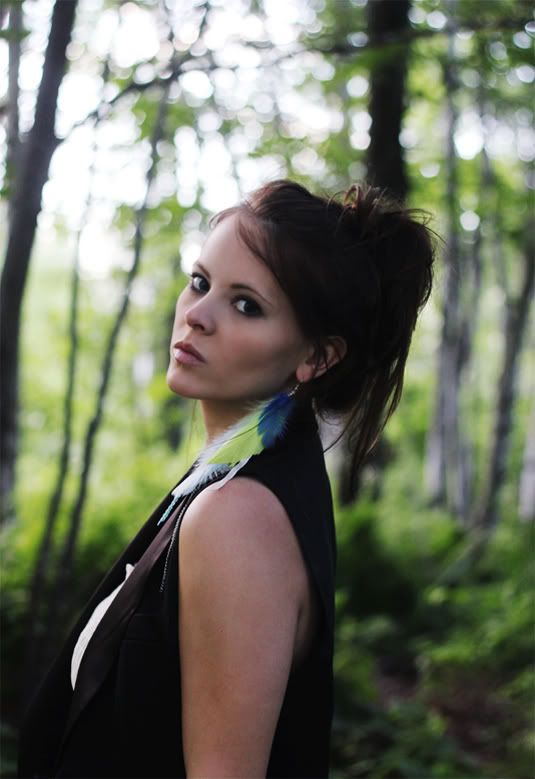 So. It's July. There's a lot of green in these pictures. I'm wearing possibly the comfiest boots ever. I'm at a loss for words (I think it's because I'm not a morning person. What's there to say in the morning anyway?
My bowl of Cheerios
was extra tasty today?), so I'm just going to state random facts.
Check out my earring. See it? Do ya? Do ya see it? Lovely Dimi of
Little Witches/Tiny Wizards
sent it to me (from Greece, yo!), along with another pair, and it's love. She
hand-made
it, y'all. My less than artsy-fartsy self is so impressed. I tried to make feather earrings once and they turned out very lulz-worthy. I honestly don't know how you crafty people do it. Dimi--as one might expect--makes other jewelry besides the earrings she sent to me, so please browse through her blog to see more!
Okay, back to the easy statements: I have to work this entire weekend. Independence Day is my favorite holiday. I'm bitter. I like money.
Dress: Shopbop
Vest: J. Crew
Boots: Jeffrey Campbell
Earring:
handmade by Dimi