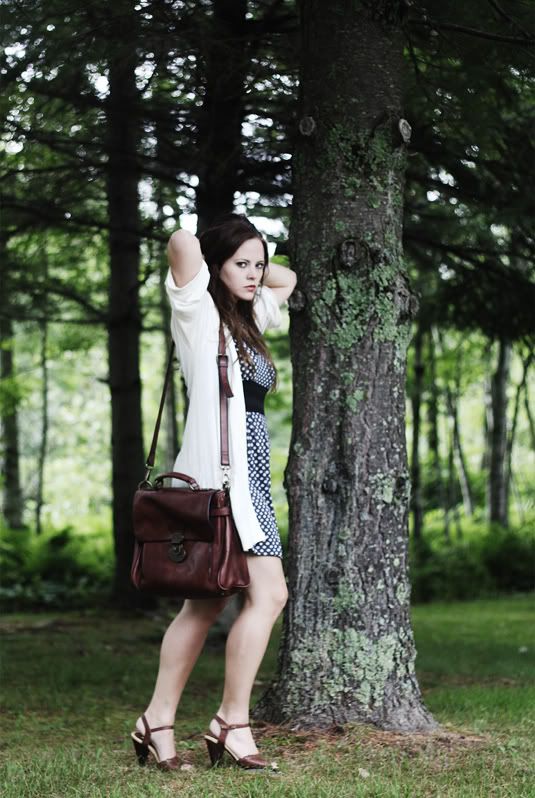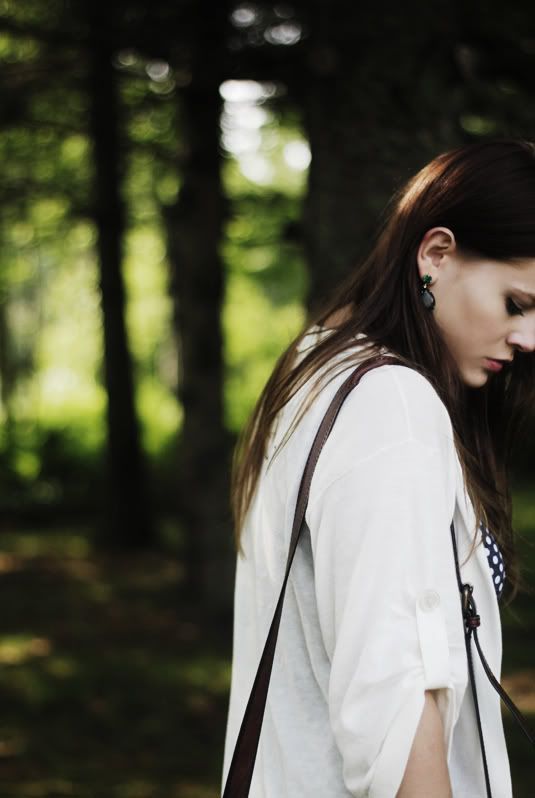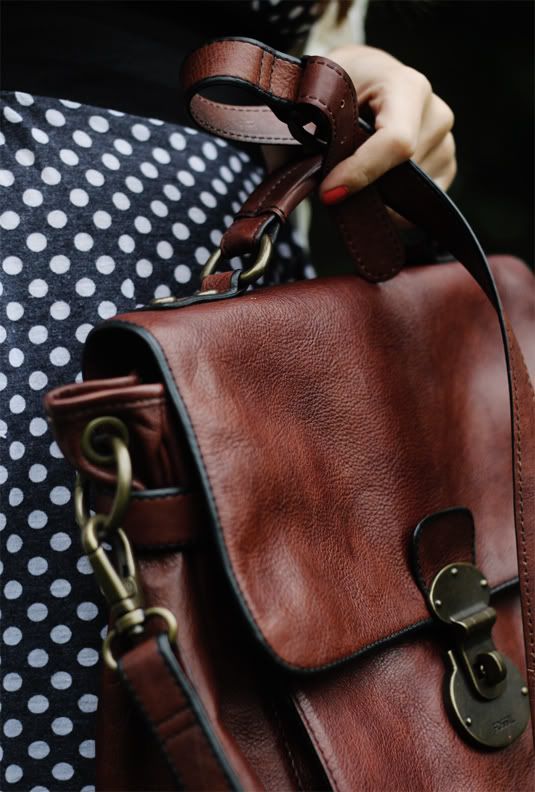 I bought this bag back in June and I can't remember if I ever pimped it out properly on the blog. So, just in case, I'mma tell you about it now: it's from the vintage Fossil collection, cost more than I am comfortable with spending these days, and rocks my world.
And it photographs so well!
I even splurged and bought the matching wallet. Don't you just want to do naughty things to it? Pet the smooth, rich leather? Teabag the front pocket where I keep my keys? Etc, etc? Yeah, it's okay. So do I.
And I like my polka-dots, too.
My boyfriend is down a-visiting for the first part of the weekend, so I'm going to keep this short and sweet to reduce the guilt I have of blogging while he patiently waits for me. We're going to the park today. We might even have a picnic, because you know what? I finally found a goddamned picnic basket! It was 50% off at Target and is cute as all hell. I think this calls for a photoshoot.
I'll be catching up on all your blogs later! What are you up to this weekend?
Dress: Free People
Sweater: Abercrombie (I think)
Shoes: UO
Bag: Fossil