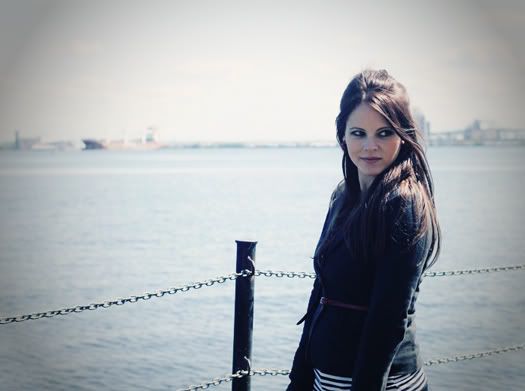 These pictures are from Saturday when I toted my boyfriend along with me to the Park Point garage sales. It wasn't all that thrilling. It was a lot of walking. A lot of junk. A lot of guys riding around on bikes looking for old marbles. Yeah. I scored a dirty blazer for free and a pair of earrings for a dollah, but other than that? Bust! Except we stopped for ice cream later, which was delicious and apparently had 500 calories. And we probably walked about 10 miles in total since I parked waaaaaay the hell away from Park Point because I anticipated a lot of traffic (which there wasn't) and also because I am the
cheapest
savviest girlfriend you know and didn't want to pay $2 for parking.
So anyway, this is me, trying to rock a 60s inspired outfit. I'm thinking Brigitte Bardot with a tweeeeest. No?
I'm blogging from my iPhone right now. Amazing stuff I tell you! Will catch up on all yer lovely blogz later, loves!
Jacket: J. Crew
Belt: Anthropologie
Striped top: UO
Jeans: Banana Republic
Bag: Fossil
Moccasins: Minnetonka