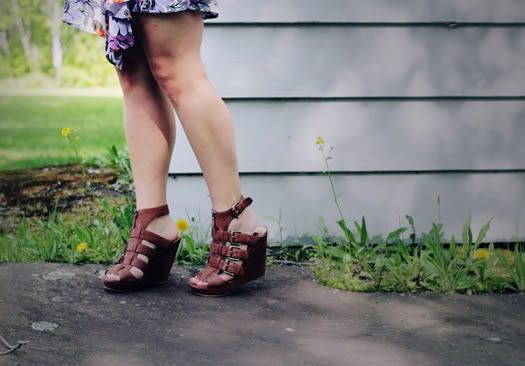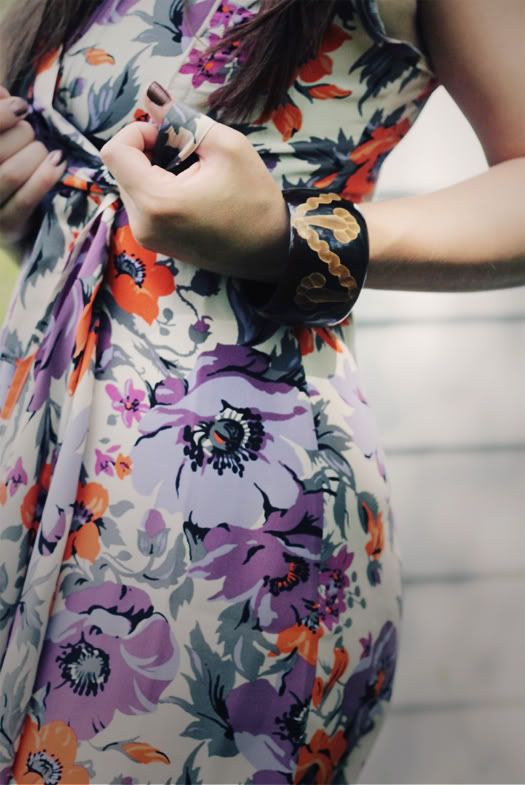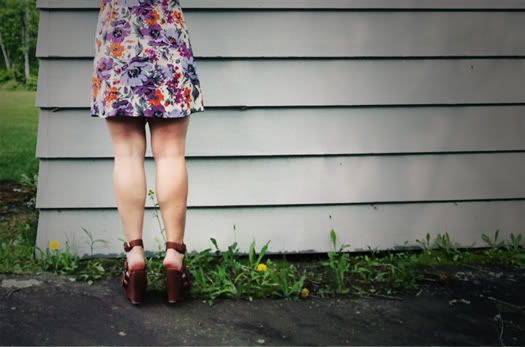 This dress is actually a robe. TEITM enthusiasts/crazy people should already know that, however, since I featured this dress in one of
my first posts
. Also featured in one of my first posts: blonde hair and a whole lotta blurriness. I've came along way, haven't I?
I've been completely and totally enjoying my summer the last couple of days. I officially start graduate school today, and I'm dreading it. Is that bad? I don't know. I think if it was fall or something, I'd be excited. But school and summer are kind of like two glasses of wine, a bottle of Jack Daniels, and a pitcher of beer that you just happen to volunteer to finish all in the same night. They don't fucking mix.
Dress/Robe: Anthropologie
Wedges: Steven by Steven Madden
Bracelet: Free People
Nail polish: China Glaze "Delight"