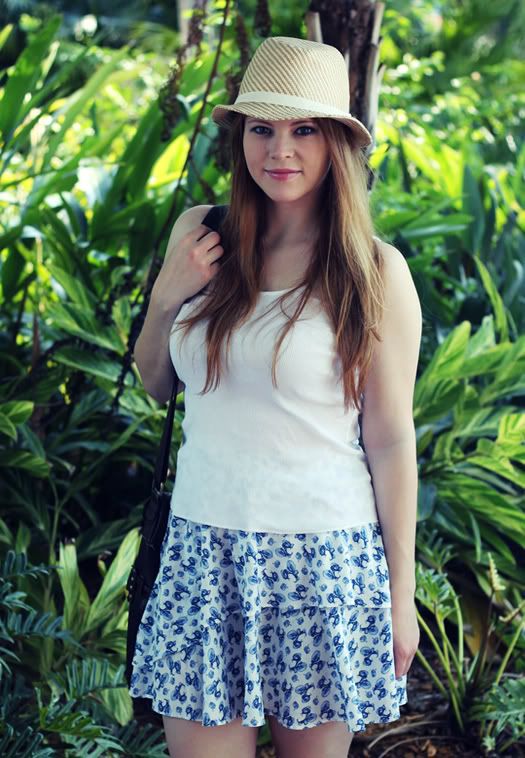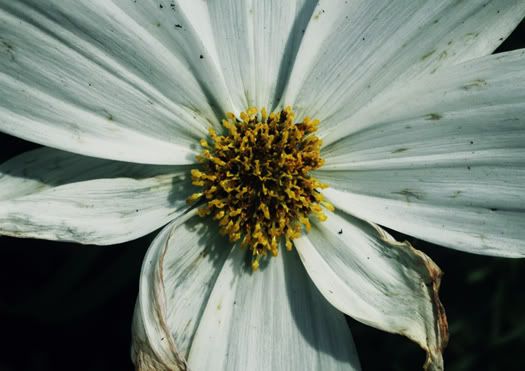 Why hello there! Look who it is! I'm finally back from Florida. I had a great time, despite some unfortunate mishaps: A) I came down with a cold last Thursday, and it just keeps on keepin' on, B) my grandpa--who's been in and out of the hospital since he had surgery and a stroke last summer--had a bad seizure over the weekend AND my grandma broke her finger and has to have surgery on it next week. Things are looking better now, but it put a damper on things for a while. But anyway, I'll be sharing my vacay pictures with y'all over the next week, starting with today!
These pictures are from the first full day I spent in that wonderful paradise-land known as Florida. Actually, I don't find Florida to be all that charming. Nice for a vacation? Oh hells yes. But to live there? No thanks. The heat and humidity made me bloat up like a puffer fish. I'm more of a dry heat, southwest kinda girl. But if there's sunshine and warmth, I'm not going to complain too much.
Dressing for Florida is a lot different than dressing for Minnesota (I mean,
obviously
, right?). While summer is definitely my favorite season, I'm a girl who likes layers. In fact, summer makes me kind of nervous. It has something to do with the fact that I have linebacker shoulders and milkmaid arms. Bearing all isn't something I love doing, but hey! Practice makes perfect, and after a week of prancing around in halter and tank tops, I'm completely ready for summer. So come on, summer. Hurry up. Me waity.
In other news, I got accepted into graduate school! Whoop whoop, right? I don't know exactly when I start yet...but I'm sure I'll find out soon. Oh, oh, and I'm getting my hair did next week. Whoop whoop again, right? It might be a big change...so stay tuned!
I'm glad you enjoyed the posts I scheduled while I was away. I'll be returning all of your comments and catching up on your blogs in the next few days. Getting back up to speed is so time consuming!
Hat: American Eagle
Skirt: Zara
Bag: Urban Outfitters
Wifebeater & flip-flops: Random