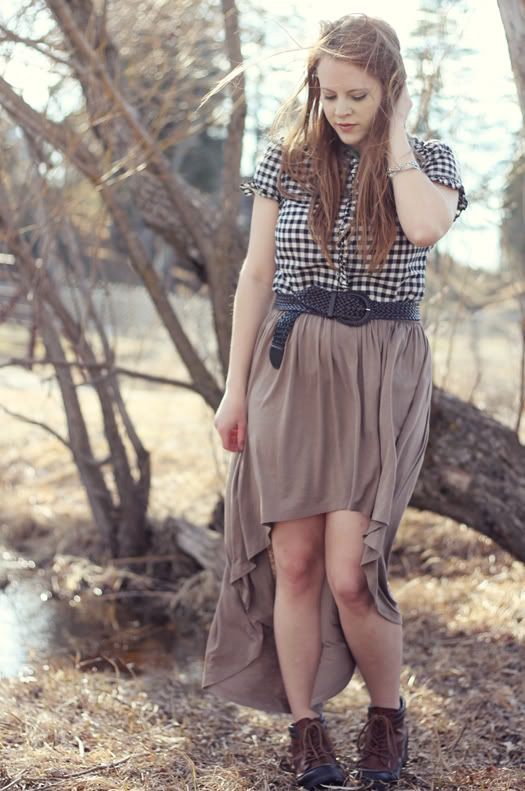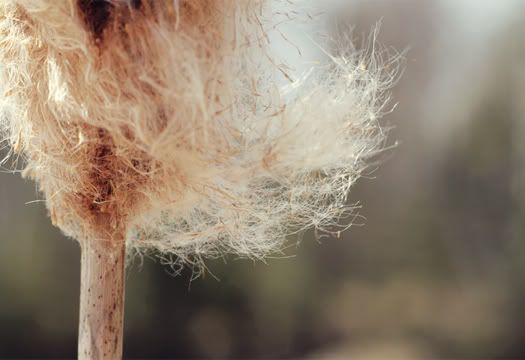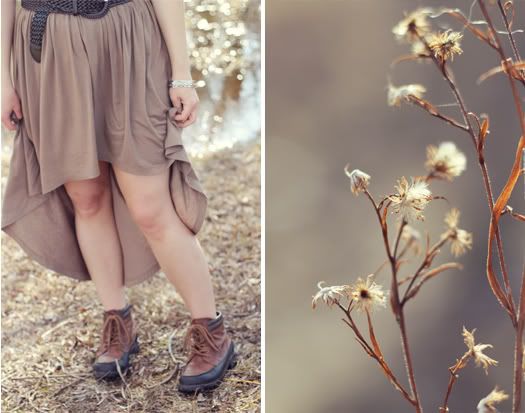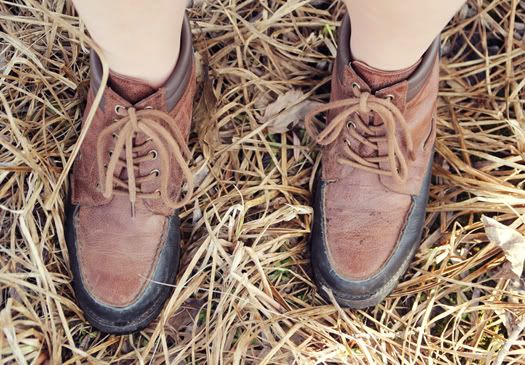 I would like to thank Mr. Two Eyes in the Mirror for taking the fantastic, wonderful, absolutely stunning photos of me (I usually hear about it later if I don't give credit where credit is due). We had a lovely spring afternoon a few days ago. We went to a park in this cute little community and walked around. We had another picnic (this time it was packed in an oh-so-fabulous plastic bag) and played a little bball. Shot some hoopz. Yo. And then I made him take a bunch of pictures of me like I always do. Ahhh, the joys of being in a relationship with a personal style blogger. Good thing I usually take my own pictures. I don't feel like I'm pissing my tripod off when I decide I need a few more shots of my bitch ass self (100 isn't nearly enough to choose from, is it?).
This is yet another one of those I-could-and-will-wear-this-in-a-multitude-of-ways skirt. The color is a little more drab than what I normally pick out, but that's what makes it exciting. I'm thinking of wearing it with a black tank or sweater next. Or is that too boring and expected?
P.S. The song--which no one got, by the way--I was referring to in the last post was
"Diamonds & Guns" by the Transplants
. You know? Diamonds and guns, diamonds and guns...flowers and trees, flowers and trees. Same thing, right? Yeah. No. Maybe. I rawk.
P.P.S. I wrote a guest post for Miss Sian of
Rebel Angel
. Check it out
here
!
Shirt: Gap
Belt: Forever 21
Skirt: Nasty Gal
Boots: Jeffrey Campbell