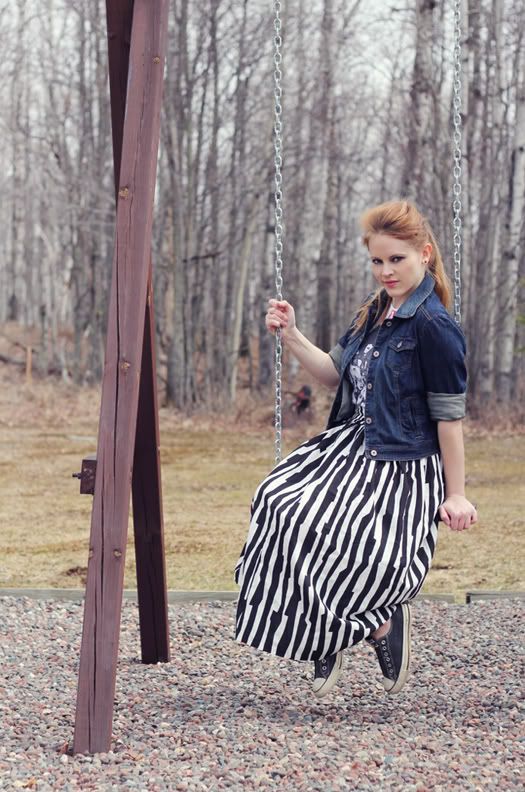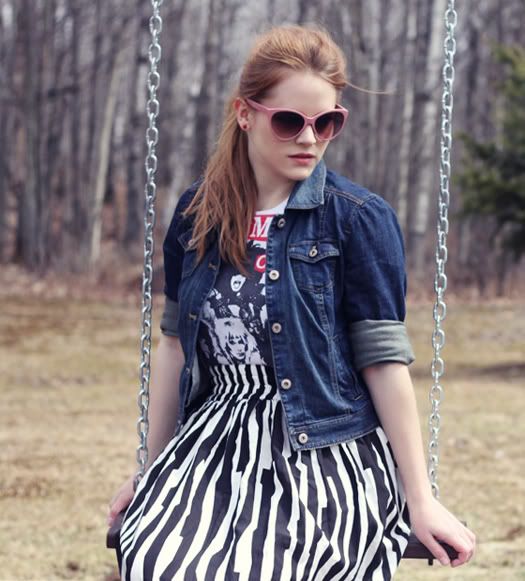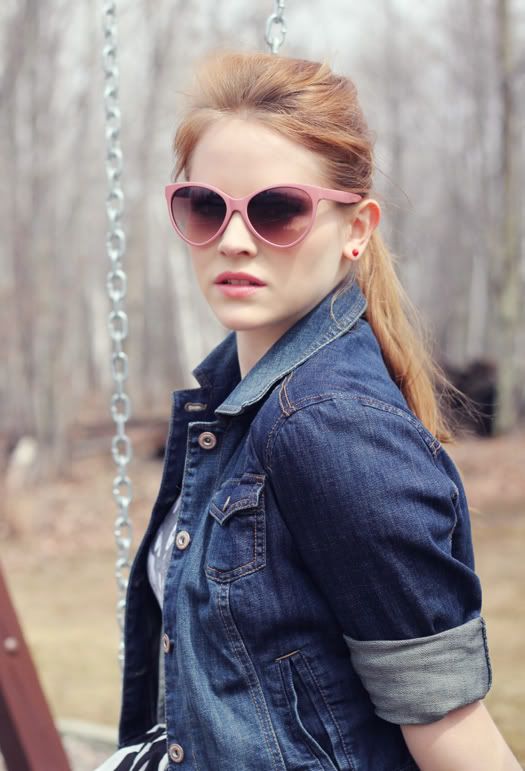 It's times like these when I would really like to know where I get my fashion inspiration from. Do normal people just wake up and decide,
hey, today I'm going to give myself a miniature bouffant and combine looks from the 1950's and 1980's even though it's 2011!!!!11!1!
? I'm not sure, but you know what? This girl does.
I'm still exhausted from
my Monday morning adventures
, not to mention about 20 lbs heavier from all this chocolate I've been eating. Oh! And it snowed this afternoon. And you all know how much I love snow. It makes me so uncreative. So basically, I'm a fat, lazy piece of shit today. Life is good. How are you?
Jacket: Loft
T-shirt, sunnies: UO
Skirt: ASOS
Shoes: Converse