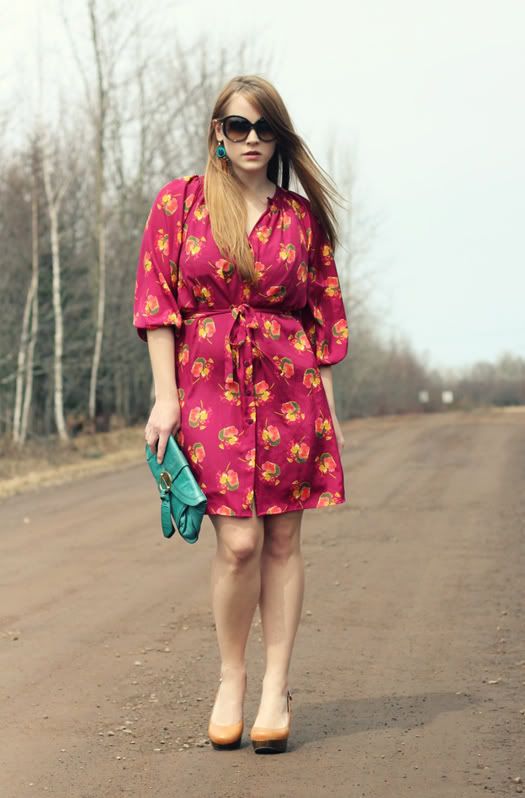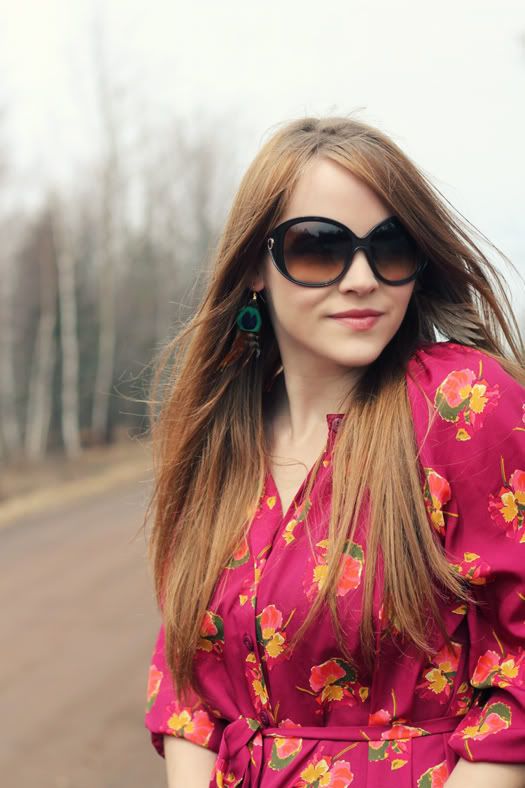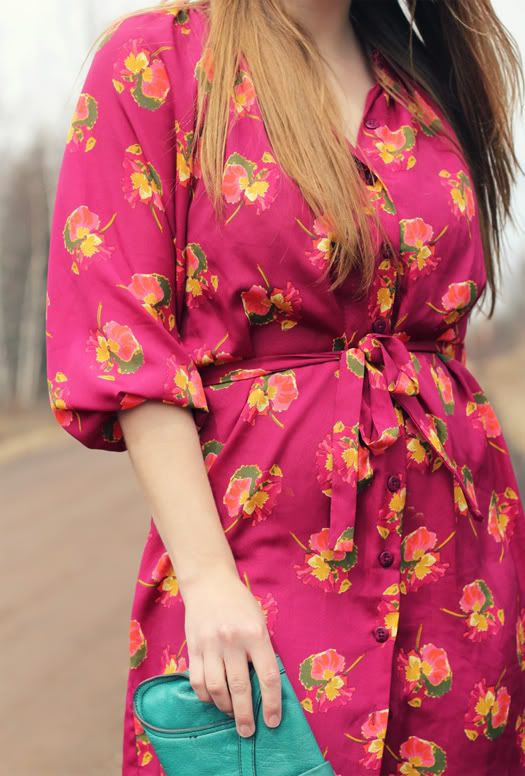 Guess what my ingenious self put on to run to Target yesterday? Oh yes, the infamous Target dress. Because that makes total sense and isn't awkward at all. I love when you enter a store and you look like you stepped straight out of their latest catalogue. Loooooooove it.
Even though I have about a million and two of them in my closet, I've came to the realization that wearing just a feminine dress has became a bit of a foreign concept to me (proof? The last time I did it was
February 19
). I
wore this same dress
about two weeks ago, but I've got pants and hiker boots on. I
wore a maxi dress earlier this week
, but I threw on a plaid shirt and Converse along with it. Conclusion? I've got two of them. #1, downright femininity scares the shizz out of me, and #2, wearing just a dress and heels seems so simple these days, so I tend to avoid it. That psychology minor sure does come in handy.
And, I've gotta give credit where credit is due:
Kellie
inspired me to wear this dress with teal accessories, because that's what she did and it looked pretty bomb. Let's all say thank you, Kellie! We love you, Kellie! Woooooo!
Have a great Easter weekend, y'all! Do you do anything to celebrate?
Dress: Target
Clutch: Steven by Steve Madden
Shoes: Jessica Simpson
Earrings: UO
Sunglasses: Marc by Marc Jacobs