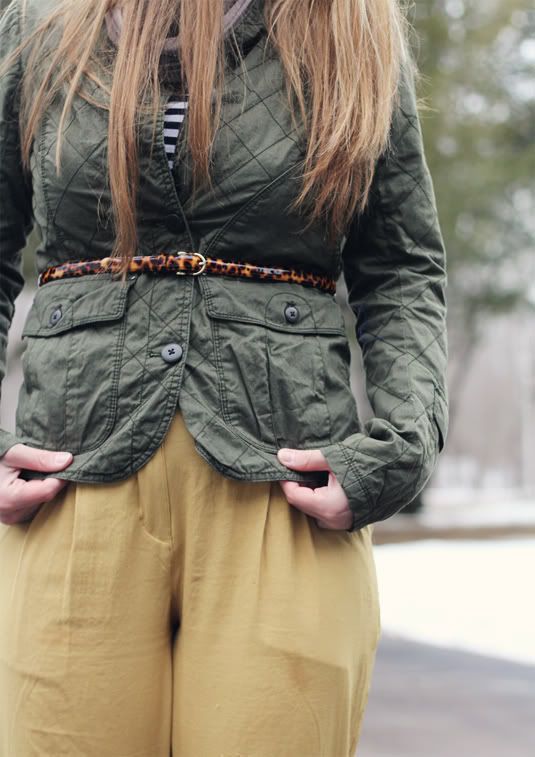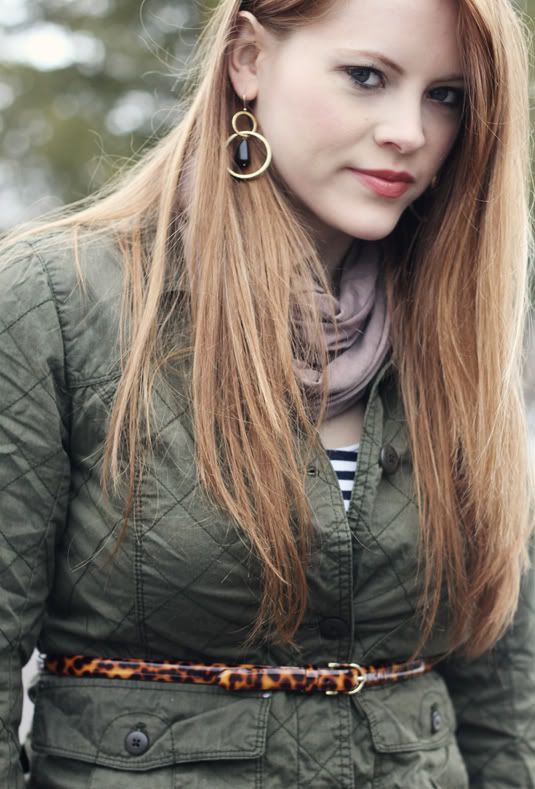 It's safe to say I would
rather
be wearing these trousers
with a barely-there crop top and gladiator sandals
. However, that's a little unrealistic now that I'm back in the frozen tundra. So, I decided I would stop mourning over the fact that I'm no longer in Arizona and try my best to restyle them for
this
climate, and you know what? It was fun. Yes, that's right, I said it. Mopey, moody Ashley had fun.
I don't have much else of importance to say, so here are a few random things: I feel like redecorating my house, despite not really having my own house to decorate. I've only spent $75 on clothes this month, and March is almost over (can I get a woohoo?). I'm trying to not be such a crazy type-A personality since it has seemingly driven me into an unhealthy neurosis, so I'm going to go make myself some lunch, sit my ass on the couch, and watch a movie.
As always, thank you for all your supportive comments! I'm quite behind on all my blog reading, but believe me: I'll be catching up soon. We're getting new internet installed tonight and--if everything goes smoothly--we'll be able to completely switch over to this beautiful thing they refer to as "DSL." They just started offering it out here in the boonies, and I'm so excited to give it a try. At the moment, we have satellite internet and it's the biggest joke you've ever heard of.
Jacket: Eddie Bauer
Trousers & Scarf: Urban Outfitters
Belt: J. Crew
Shoes: Steven by Steve Madden