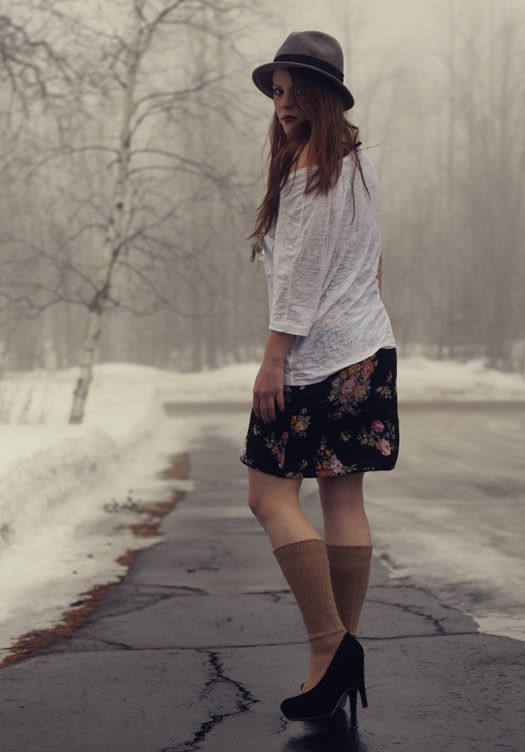 I cannot believe it's March already. Didn't February just start? I have a feeling this is how it's going to be for the rest of my life. I'll be knocking on death's door in my old age, not really knowing where the time went. I'll probably blog about it, too. "OMG, I can't believe I'm 95! Time flies when you're having fun, doesn't it? Well anyway, here's what I'm wearing to my funeral!"
I decided yesterday that I'm sick and tired of spending money, so I'm thinking I'd like to do one of those infamous spending challenges (inspired by
A Closet Fashionista
, no doubt) and see what kind of madness ensues. Except I'm thinking now might not be the best time to start, since I have to drop about $800 on new furniture this month since my mom gutted our house this weekend and put a bunch of our old stuff up on Craigslist. I went to work and everything was still intact. I get home and we're missing two club chairs, two end tables, a dresser, and a futon. We can make due without all of it, except my boyfriend (and sometimes myself, when I'm feeling brave enough to put up with his snoring all night) always sleeps on the futon when he comes a-visiting, so I was going to buy a new mattress and
this bed frame
, although it's more than likely a piece of shit and not at all worth $299. Meh. Maybe he can just man up and sleep on the couch for a while.
T-shirt, dress, socks, hat: Urban Outfitters
Necklace: Forever 21
Shoes: Dolce Vita