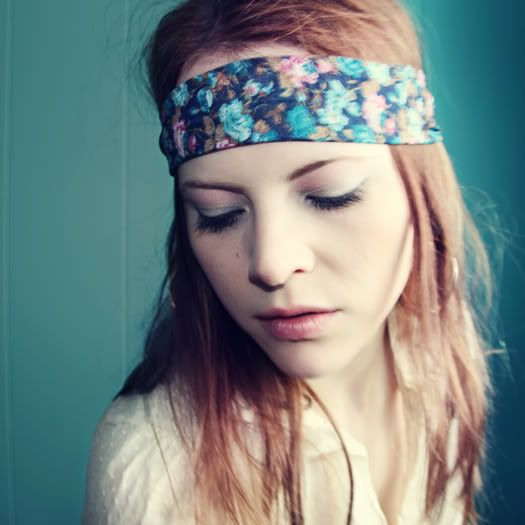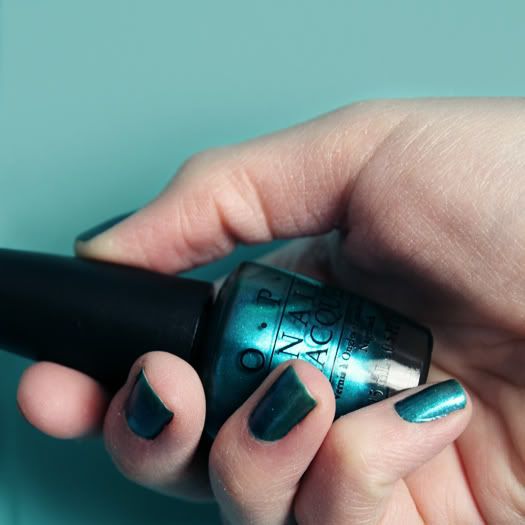 O.P.I. in Austin-Tatious Turquoise

I've had a lousy past couple of days, which practically sucked the life right out of me. I went to the mall to cheer myself up on Wednesday, thinking I could find a little materialistic treat to make me feel better (I had a $100 gift card, too, so my materialistic treat would be totally guilt-free!). But alas, I couldn't find one single thing that I absolutely had to have. I think it was the combination of A) the fact that the mall here really sucks, and B) I was in one of those moods where I really hate capitalism. So, although grudgingly (I interviewed for a job there last fall and never heard back from them), I trudged to Ulta, because I know I can
always
find some kind of cosmetic to make me happy. I picked up three nail polishes: a rubberized base coat from Orly that has solved all my problems (my nail polish always chipped or peeled off within a day...not anymore!), "Significant Other Color" by O.P.I., and the one pictured here from the new Texas collection. Oh, and I picked one up for one of you guys, too, just in time for Valentine's Day weekend. It's (mini-)giveaway time!


Up for grabs: A bottle of O.P.I. nail polish in Austin-Tatious Turquoise
To enter: comment on this post and tell me what you're doing for your Valentine this year.

This is open to anyone, anywhere. I'll contact the winner on Valentine's Day!