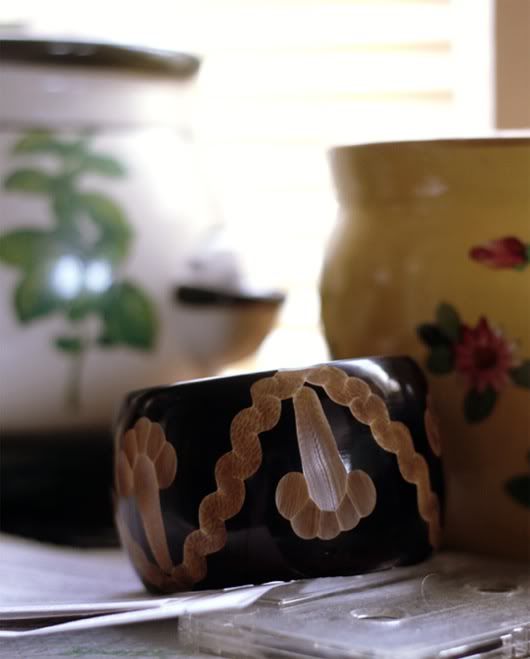 I am currently covered head to toe in hives, so instead enjoy these pictures from
last
week, when I was still normal.
Look at that innocent face! Little did last-week-me know I was going to react negatively to a generic form of a medication I just got switched to. It all started early Sunday morning (like, 3 a.m. early Sunday morning, yo) when I woke up nauseous. Then, Sunday evening I began getting itchy and bust out the hives. I decided to stop taking the pillz and switched back to my old ones the next day...but apparently it's taking a while for the old stuff to get out of my system, as I'm still full of the rash. Unfortunately, I'm also allergic to most common allergy meds, so I'm just grinning and bearing it (and swearing a lot, when the itching gets really bad) on my own. Today's been better than yesterday, so hopefully I'm on the road to recovery.
I haven't been online very much because of this, and I know I have a flood of emails sitting in my inbox. I'm off to go sift through them now, please bear with me! Oh oh oh and thank you to
Emma at Daily Clothes Fix
for giving my blog an award...she's got an awesome and very inspiring blog herself, so be sure to check it out!
Sweater: Forever 21
Skirt: Zara
Bag: Sabina
Boots: Jeffrey Campbell
Bangle: Free People
Necklace: Handmade