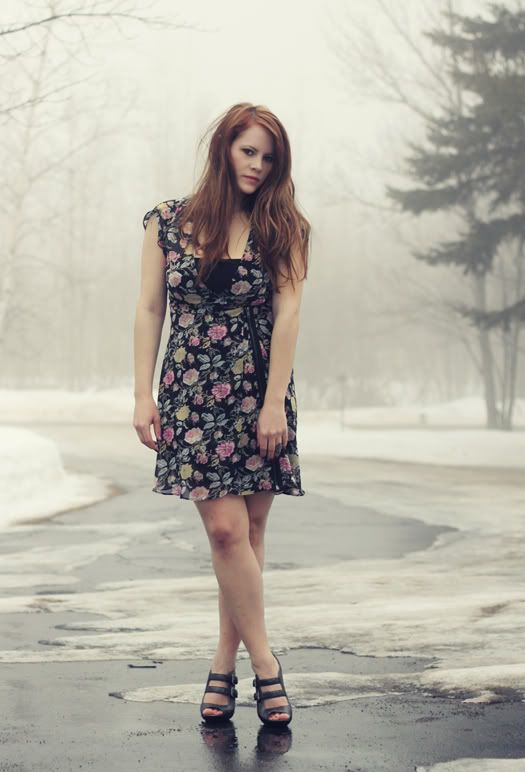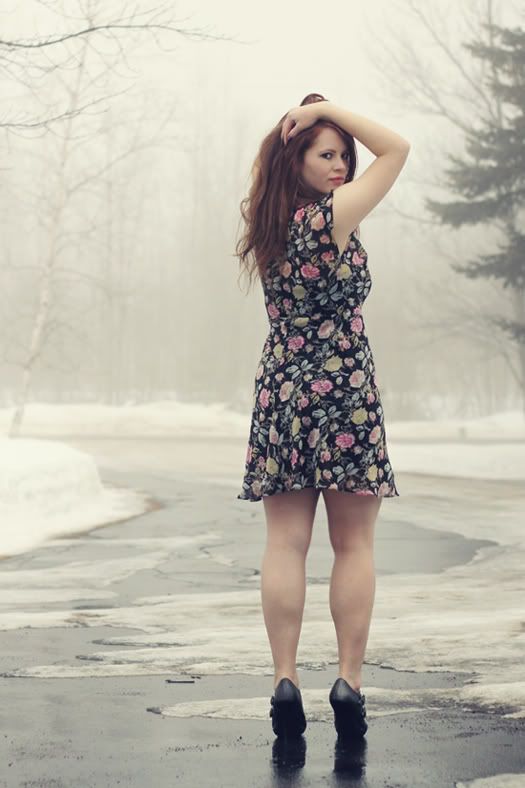 I've always loved fog, I think because it makes any photograph you take more interesting. Speaking of photographs, I'm thinking of writing another
post like this
, but I don't know what topics it should cover. So, if you have any ideas, let me know!
Time has been flying by. In about two weeks, I will be A) turning 21 for the first time ever (as opposed to the second time, you know), and B) vacationing in the warm wonderland of Arizona. This month has been going by really quickly. It's weird.
I've been into outfits with a slight 90's vibe lately. I'd like to think this outfit is a bit reminiscent of Shannon Doherty in
Mallrats
(circa 1995). I think it's okay, as long as you stay with the early 90's, grunge look. Not that
tacky, weird shit
. I had acid wash jeans when I was 4. They had an elastic waistband.
Dress: Urban Outfitters
Jacket: Eddie Bauer
Heels: KORS Michael Kors (or Michael by Michael Kors...what's the difference?)