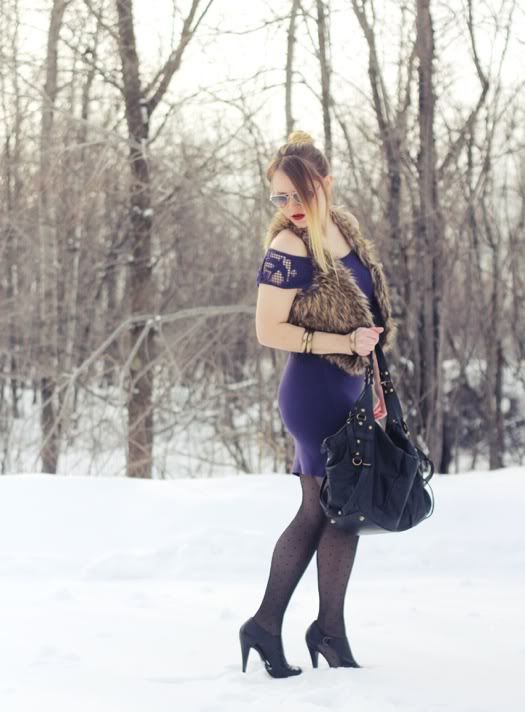 I am throughly enjoying my day off today by dressing up in one of my favorite vests ever. It makes me feel like a crazy cat lady like no other article of clothing does. It's a keeper!
Excuse my short absence the past few days: I've been working like a crazy woman. I worked a bridal show* booth for my place of employment on Saturday, went to work my normal closing shift, followed by an early-morning shift the next day, followed by an EXTREME tension headache last night. I don't mind though. With no school to go to anymore, I feel like a bit of a lost soul and need to be kept busy from getting moody and depressed (Fun fact #838: I get moody and depressed when I don't have enough things to do).
What are
you
up to this week? Are you going back to school? If so, can I live vicariously through you?
AND, shout-outs to
Laura
for a blog award and tagging me, and I was featured along with a few other kick-ass bloggers at
Prada for Breakfast
recently. Thanks you two! Be sure to check them out.
* I had never been to a bridal show before, and let me tell you: them some crazy bitchez. About 2,500 brides, all ready to attack. I was really surprised by how young everyone looked. I mean, I'm an open and accepting person, but shit. If you look younger than me, you officially are not allowed to get married. My first wisdom tooth hasn't even come in all the way yet. I did sneak the most delicious cupcake I've ever eaten off one of the exhibitor's tables, though, which I am about to go try and replicate in a minute (Fun fact #839: I am a damn good baker). It made the whole day worthwhile.
Dress: Urban Outfitters
Sunnies: Fred Flare
Vest: Old Navy
Shoes: Steve Madden
Bag: Steven by Steve Madden