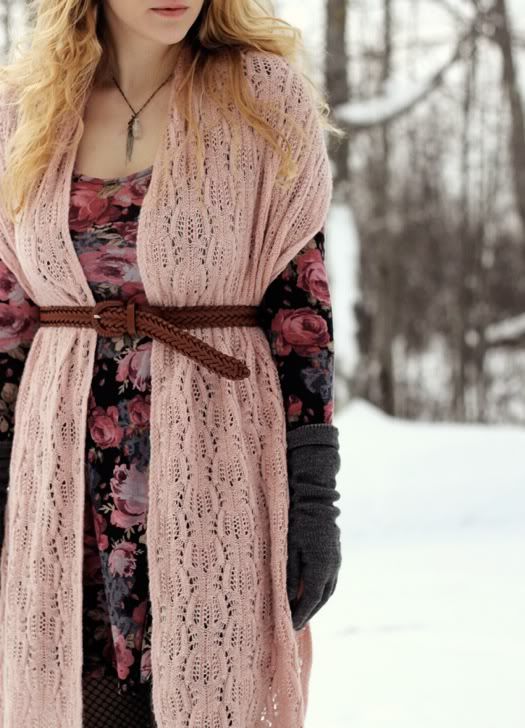 This is not my kind of outfit at all. I don't typically wear florals, and I sure as hell don't wear them with big granny knits at the same time. But, whatever, you know.
I'm all about trying new things.*
This is also the first time ever that I've posted a look wearing something that I found at a thrift store. I rarely go to thrift stores (I'm a germaphobe), but I was in a weird mood a few days ago and hit up Savers. I found some fun things, including this belt! It was only $3. I didn't even Lysol it yet. Oops.
I was making cold girl face in all of these pictures, so I made an executive decision and cropped myself. I find myself making a lot of executive decisions in life, some more appropriate than others. I realize this statement should come with an example to back it up, but I'm tired, so Imma pass on that one.
Thanks for the feedback on my last post! I LOVED reading all your comments and will be responding to everyone soon.
* This is foreshadowing at its finest. Check back soon: I have a surprise for you!
Dress: Urban Outfitters
Scarf: H&M
Belt: Thrifted
Boots: Nordstrom