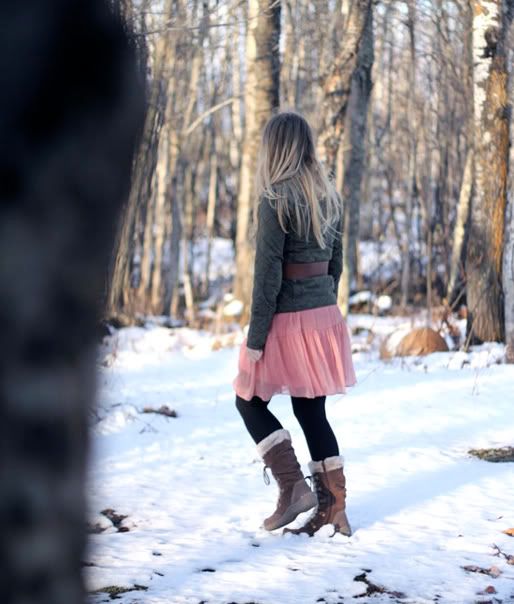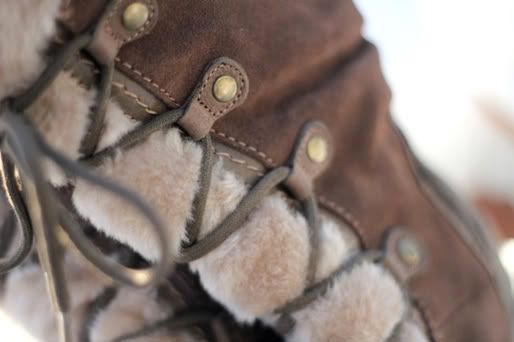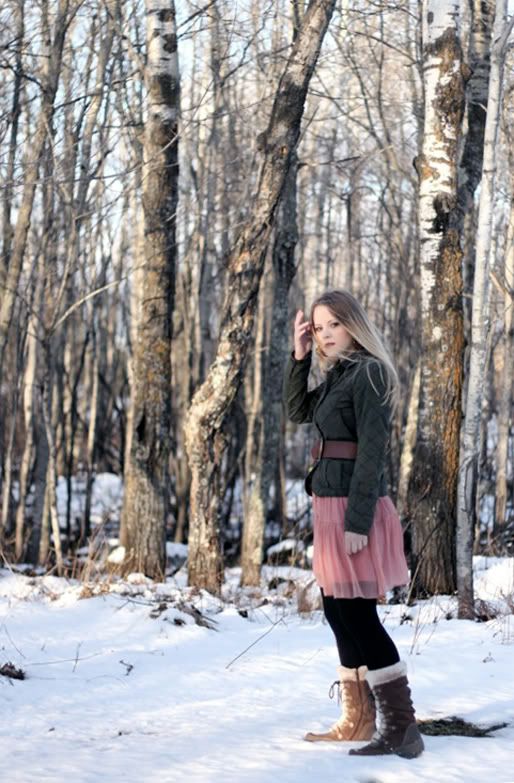 Ahh yes, snow. That old familiar favorite. No thank you, I'll pass. Really. It's okay. You don't happen to have any 70°F weather back there, do you? No? Aw, shucks.
I've lived in the same frigid part of the world my whole life. I knew it was coming. I just didn't know it would be here so soon! It's already started to melt and will probably be totally gone in a few days, but that doesn't change the fact that yes, winter is just around the corner.
Again.
I bought a new pair of snow boots just for the occasion. I, for one, think they're pretty sweeeeeet. How 'bout you?
Jacket: Eddie Bauer
Pink Dress:
Modcloth
Belt: Urban Outfitters
Boots: St. John's Bay