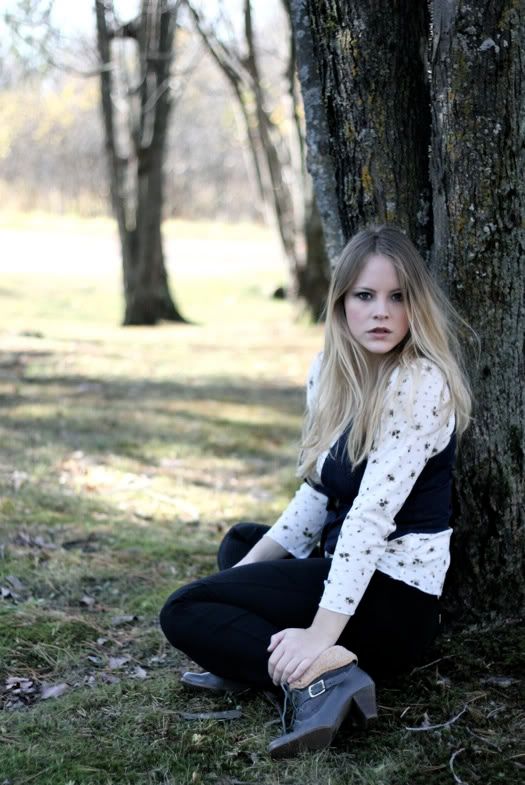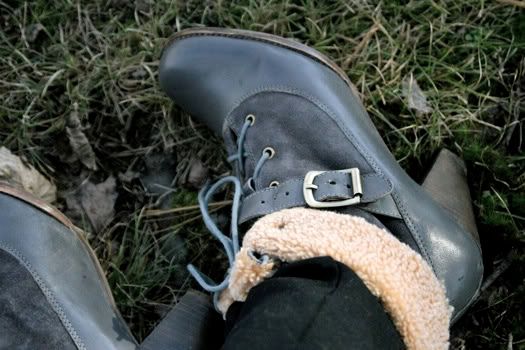 Thanks to everyone who commented with their words of wisdom last post concerning my 1.5 year gap dilemma. Y'all are so smart! I'm not going to spend the entire 1.5 years pulling my tallywhacker, but I've realized that no one (except me, figuratively speaking) is standing here with a gun to my head forcing me to have a set plan of action starting the day after I graduate. I had been thinking of travelling before so many of you mentioned it, but I have a whole year and a half to do it. I'm not going to spend the whole year and a half travelling (hullo negative bank account), so I'm just going to be casual for once and--OMG--
try
my best to be spontaneous. Right now, I'm just going to focus
on
right now, as opposed to thinking way, way ahead. If I don't get my shit in gear until next time this year, then I guess so be it. At least I'll have stopped to smell the roses.
I've had the shirt in these pictures since I've been about 13. I found it recently in a giveaway box and revived it, even thought it's too big for me now. I think a waffle weave thermal shirt is
definitely
either hit or miss. I love the pattern on this and am hoping the vest adds a little something to it so it doesn't look quite as pajama-y.
Oh, and I joined
Twitter
, so if you have it too (I don't resent you if you don't--I've been avoiding and hating on it ever since it first came out), be sure to add me!
Thermal top: Guess
Vest: Madewell
Pants: J. Crew
Shoes: Jeffrey Campbell
Rings: ? (but I bought them on
shopbop.com
last year)