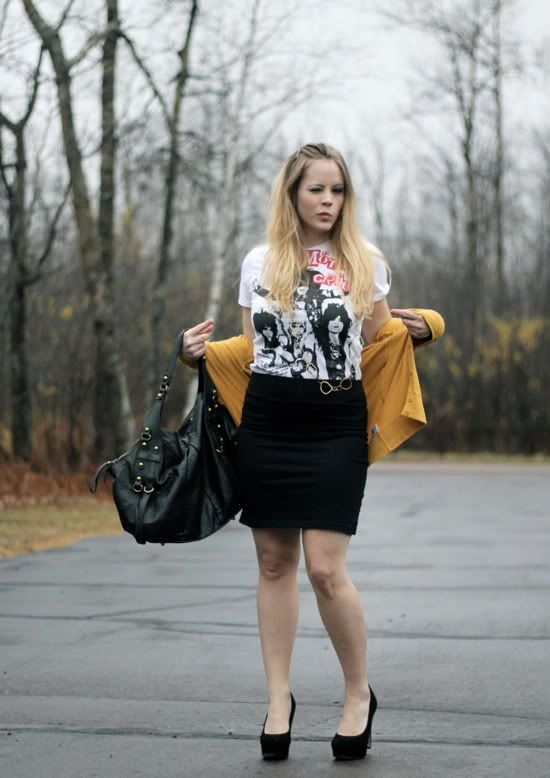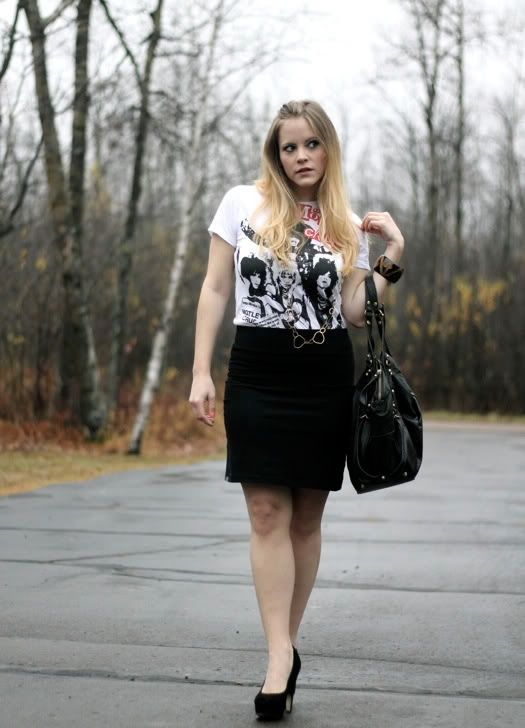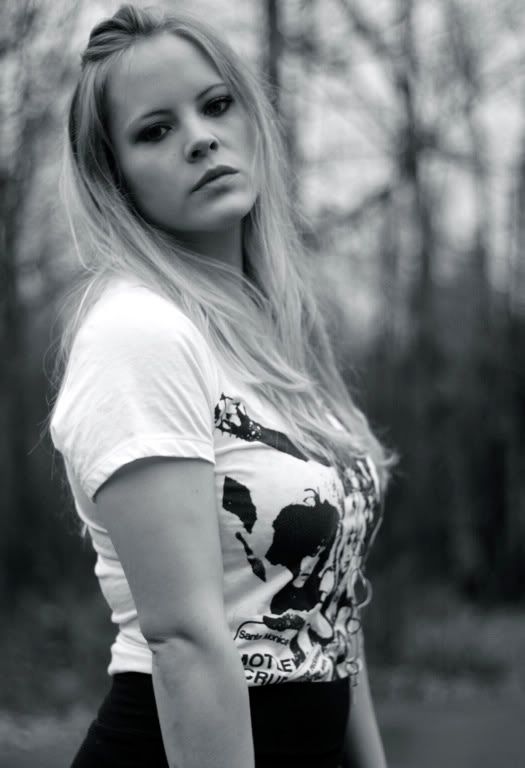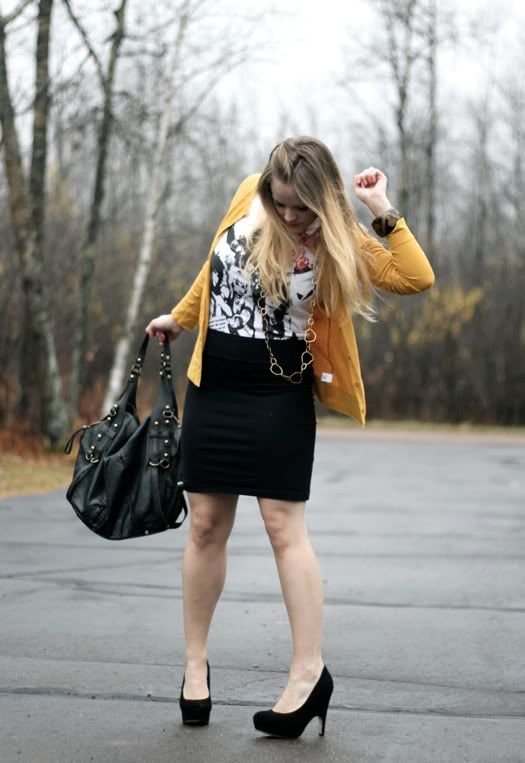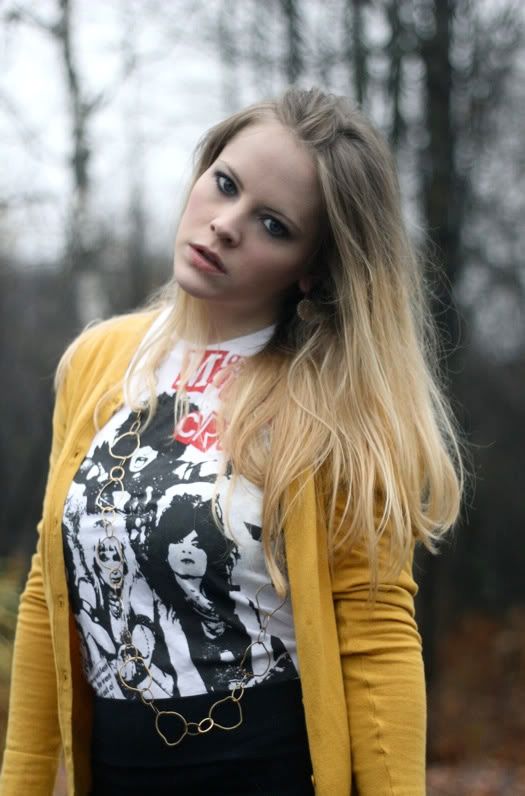 Motley Crue is one of my favorite bands, and I'm not afraid to admit it. I have a giant crush on Nikki Sixx. Wearing a picture of your crush on your boobs can lead to high levels of excitement, which may cause you to do things like make weird faces and pose in really obnoxious ways (you think the first one is bad? You should have seen the ones I
didn't
post). Don't you wish you were me? Oh yeah. And Nikki, if you're reading this (I'm
SURE
you are!), just know that Miss Blogger Ashley here loves and adores you. I've read all of your books! Since you've split with Kat Von D, I think it's totally okay if we "get together," if you know what I mean. Maybe you could even get my face tattooed on your thigh,
like you did for Mick Mars
. I hear you like photography. So do I! I'd be willing to model for you. In the nude.
The weather here has been horrible lately (which you'd know if you've been
following me on Twitter
! Just sayin') and it's knocked my internet (and TV) out. I'm currently at Barnes & Noble jacking their wi-fi to check my school email (...and blog. And perhaps order some snow boots). I'm going to try to respond to some of my comments now, but the rest are going to have to wait until the internet returns to my haus.
T-shirt and skirt: Urban Outfitters
Cardigan: Target
Shoes: Dolce Vita (I'm going to talk more about these soon)
Bag: Steven by Steve Madden