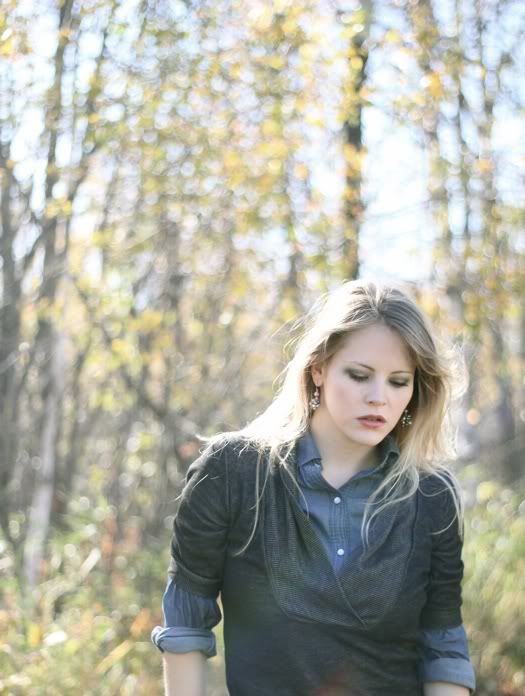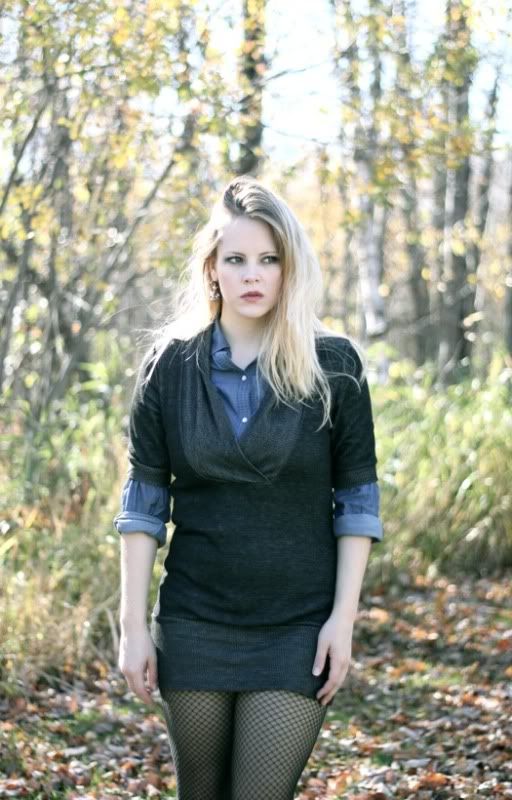 My outfit is inspired by the latest J. Crew catalogue. I really like it, except the chambray shirt underneath creates some weird lumps and bumps.
Dayum, this week is busy! I haven't been able to sleep in at all, which isn't a huge deal, but I get tired quickly on days I have to wake up at the ass crack of dawn. I like to wake up at 8 a.m., not
be
somewhere at 8 a.m. Friday is really going to take the cake, though: my alarm will be going off at 4 a.m., upon which I will be getting ready, taking a 3 hour car trip, and be ready and rarin' to go for an all day event at 8 a.m. And then I have to drive back home the same day. But whatever, I'm a big girl. It's nothing I can't handle (but I can complain about it in the process).
Shout outs: Muchas gracias to the people over at the Jeffrey Campbell Shoe Blog for
featuring some of my shoe pictures
from the last post! And thanks to
Tracy at The Closet Shopper
for quoting me in a recent blog entry. You know you've hit the big time when people start quoting you. Xs and Os.
Chambray shirt: Old Navy
Sweater-thing: Urban Outfitters
Shoes: Blowfish