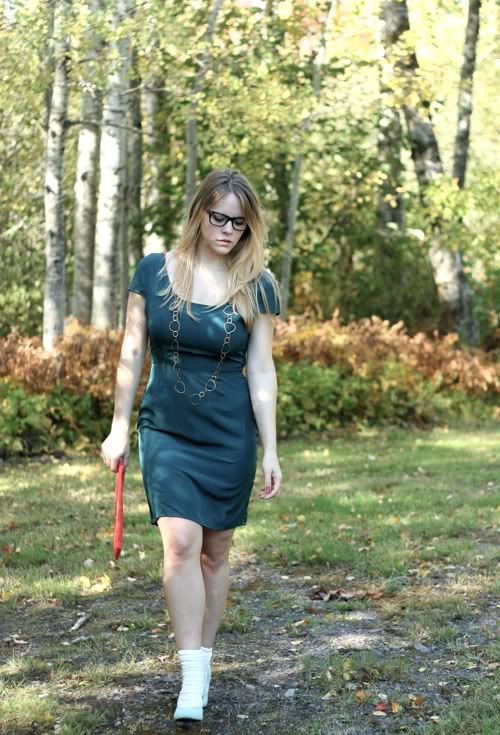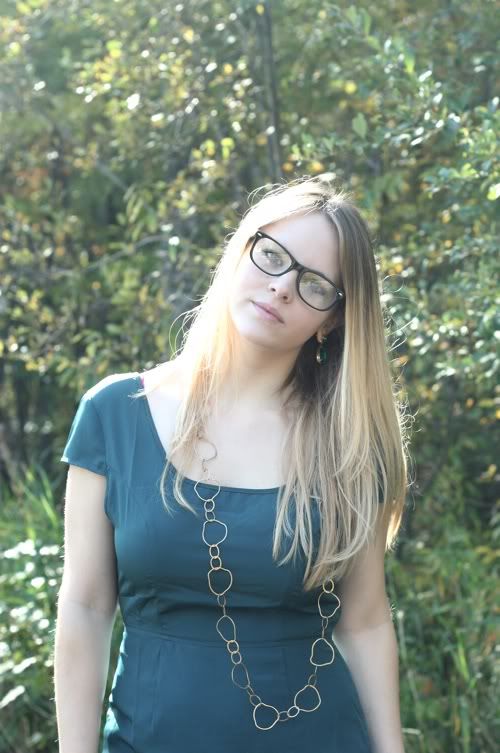 I'll admit it: the fake glasses thing annoys the shizz outta me. I don't understand them. But, for some reason, I actually own a pair, so whatever, I decided to give them a go as a photoshoot
prop
. That's right, I didn't actually wear the glasses out. Oh no. Not me. I think they're a little too trendy right now.
New shoes (again!), I forgot to get a close-up but I'll definitely getchu one in the near future!
I'll return all of your [very, very nice, blush-worthy] comments and play catch up later today. Right now I'm sitting on a gross chair at school that I am
hoping
is disease-free. Some guy is passed out on the couch next to me, there's a sweet aroma of sweaty assholes in the air, and I don't have a mouse. I'm old skool. I need a mouse to browse my interwebs.
Dress, shoes, and glasses: Urban Outfitters
Bag: M by MJ