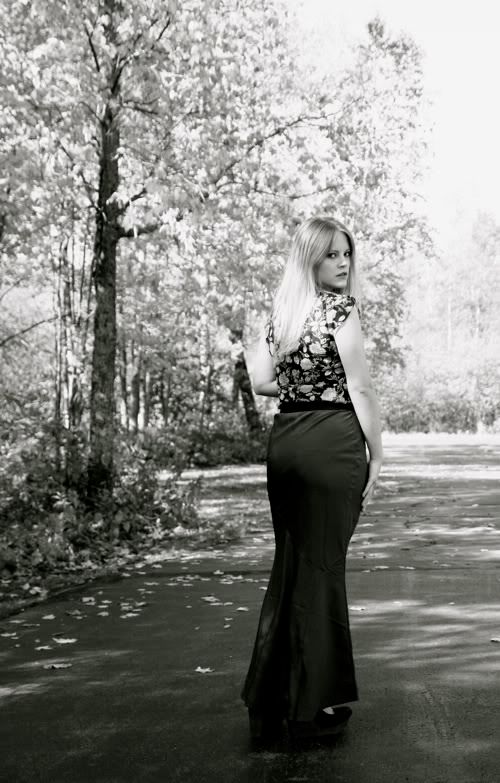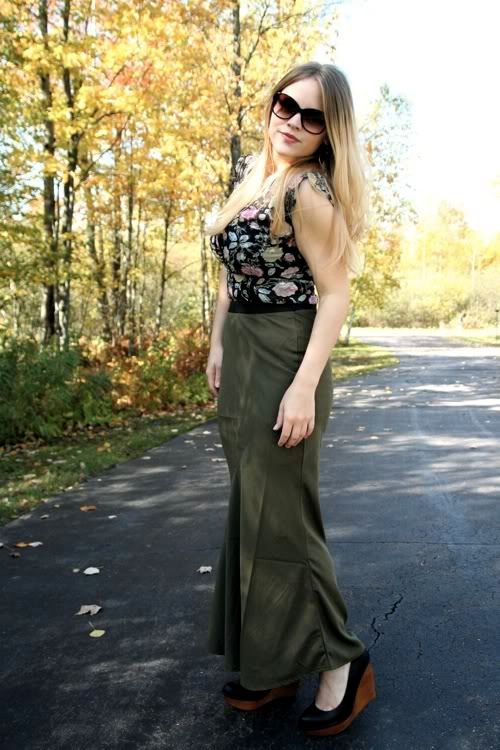 Excuse me for the picture heavy post (is it really anything new, though?), but
I AM IN LOVE WITH MY NEW LENS
. I've been using a 50 mm that's older than I am, but I splurged on a brand new, shiny Sigma 17-70 mm. See the lustful stares I am giving my camera? Yeah, that's how I feel about Mr. 17-70 mm. It is actually easy to focus! Maybe all the pictures my boyfriend takes will not turn out blurry and out of focus like before! OMG! It actually does not make me look 15 lbs heavier than I really am! I can stop dieting! OMG! I'll still probably use my good ol' fiddy for most portraits since the aperture is better, but I have a temporarily fetish with new lens.
So, yay.
I thought up this outfit combo last night before bed and--amazingly--it worked like a dream when I put it on today. I love this skirt, although it's rather constricting so I have to skim along, taking small steps. Reminds me of
Memoirs of a Geisha
. Except I'm not Japanese. But neither is Ziyi Zhang.
I'm really burnt out on accessories, as you can tell.
OH
, and I feel obligated to inform you all: that is not my real toofy smile, that is my fake, annoying toofy smile.
Yeah, see, click here. This is the real deal.
Dress (tucked in, worn as a blouse): Urban Outfitters
Skirt: Forever 21
Shoes: Jeffrey Campbell
Sunglasses: Juicy Couture