Remember to check out the sale and the giveaway!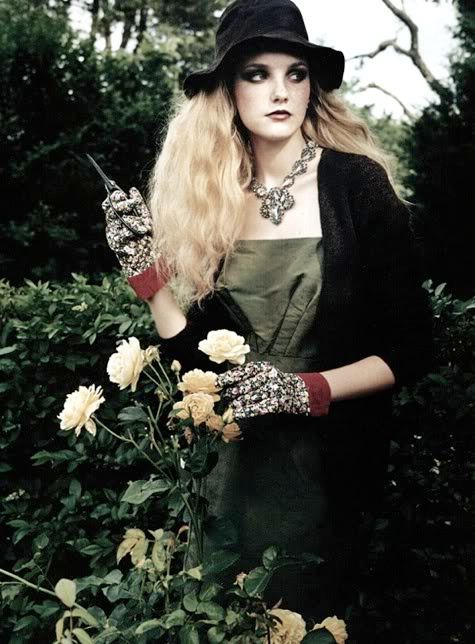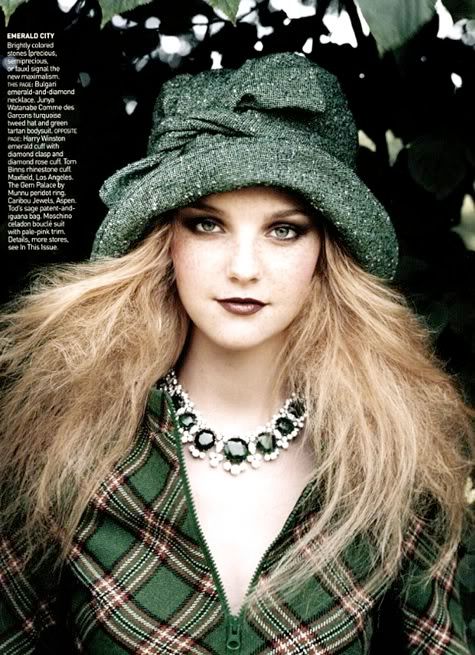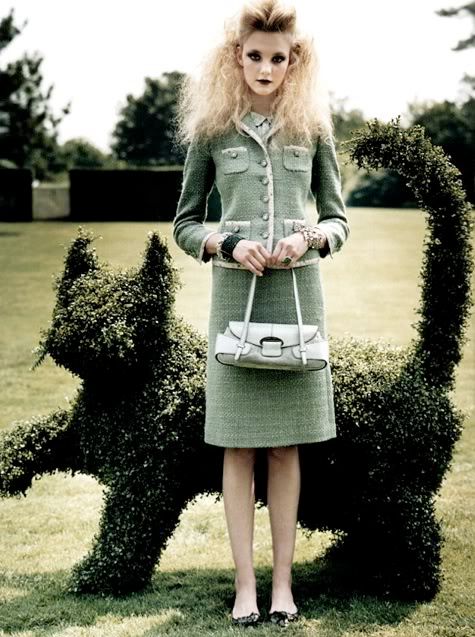 "Say it with Diamonds" photographed by Arthur Elgort

I was browsing through old magazines recently and came across one of my favorites: the September 2004 edition of
Vogue
. It was very interesting to go back and browse fashion pre-recession. The 2004 issue does have a richer feel to it than the current September issue, with pages on diamonds and editorials featuring luxe architecture in the background (as opposed to September 2010
Vogue's
park benches and common city streets). However, many of the trends are the same despite the six year time difference. Like today, the 2004 issue places heavy emphasis on faux fur, menswear, and high slicked-back buns. Most of all, it is very clear that fall fashion is fall fashion. Times may change, but basic fall essentials do not.
While the magazine this editorial resides in may remain stacked on a shelf, untouched for most of its life, that doesn't mean it's outdated. The pieces featured here are classic. A structured blazer, a tweed suit, and power dresses have been popular since Coco Chanel's day, and they aren't going out of style anytime soon. Diamonds are forever, of course, but what will the average woman benefit from more: an expensive statement broach or a classic blazer that she can wear at the office
and
on chilly days?
Basically, the message is this: trends change. Fashion pieces that seem essential one day may be out of reach and unaffordable the next. But, underneath it all, what do we have? Classic, structured pieces that will last us a life time.