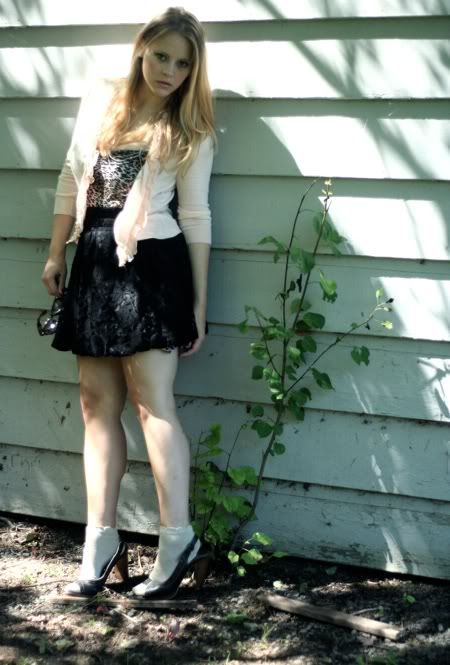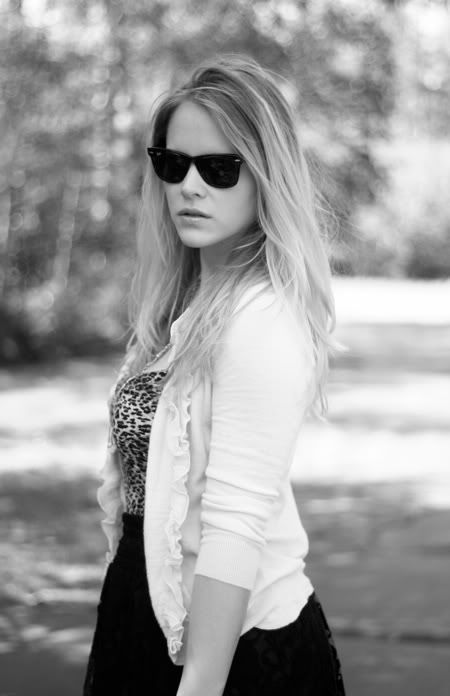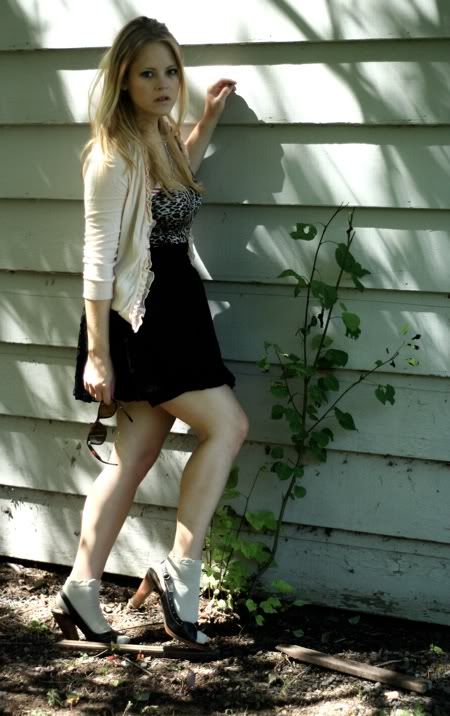 I'm feeling ridiculously
blah
today and am tired of just about everything. I'm sick of fair-weather "friends," "friends" who only call you when they need something, green with envy "friends," liars, and people who resort to using gimmicks to get you to like them better. Moreover, I'm tired of people who can't see these "friends" for what they really are and get used, abused, and stepped on. I'm a self proclaimed bitch: I call 'em like I see 'em, so there's no way in hell I'm going to go along with that kind of behavior. Unfortunately, some people willingly do so, apparently oblivious to that concept we call one's "true colors."
Clearly, I've been making the wardrobe transition from summer to fall, even though it's gotta be at least 80°F and I was sweating profusely while taking these pictures in my cardigan. I love animal print, which I think is classic, pretty, and tough all in one. I tried to go for ladylike with an edge today. The heavier shoes and print (hopefully) play down the sweetness of the ruffles and lace.
Remember to enter the
giveaway
and check out the
sale
! The giveaway will end
Friday, September 3rd at 11:59 CST
! And, I'm probably going to be moving most sale items to Ebay in a couple of days because I need to sell this stuff as quickly as possible ("Project Sale" has been eating up a good portion of my living room for weeks now), so act now if you want something!
Animal print dress: byCORPUS
Cardigan: J. Crew
Skirt: Forever 21
Necklace: American Eagle
Socks: Topshop
Shoes: Seychelles
Sunglasses: Ray-Ban