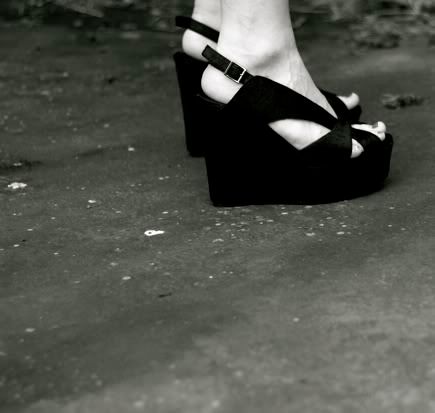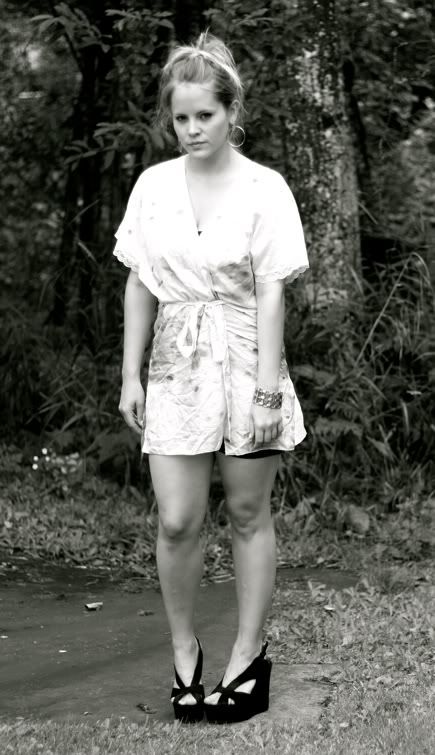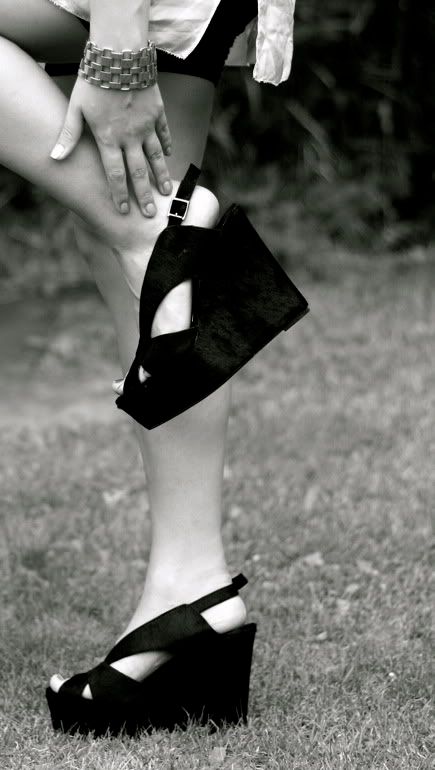 color version is in the hizzouse!

It's a weekend--that means, in my mind, it's officially okay to go out in public wearing a robe that was intended for the bedroom only. I mean, you see people in their ratty old pajama pants and t-shirts all the time, and you don't really think anything of it. Therefore, I find nothing wrong with wearing a silk kimono robe out for coffee in the morning. I suppose I could have ironed it or something, but my experience with irons is pretty limited, and I've heard horror stories of people burning holes in their silk garments. Fuck that noise. I'll just be a hot, wrinkly mess.
Those are the Jeffrey Campbell wedges I posted about a while back that seem like one of the hottest items of the season right now. The verdict? I think they're alright. They fit a little weird around the baby toe region, and my toes were black after I took them off. Worth the $169.95 I paid for them? No! But can I bear to return them? Of course not!
Kimono robe: Victoria's Secret
Bike shorts: Urban Outfitters
Bracelet: J. Crew
Wedges: Jeffrey Campbell