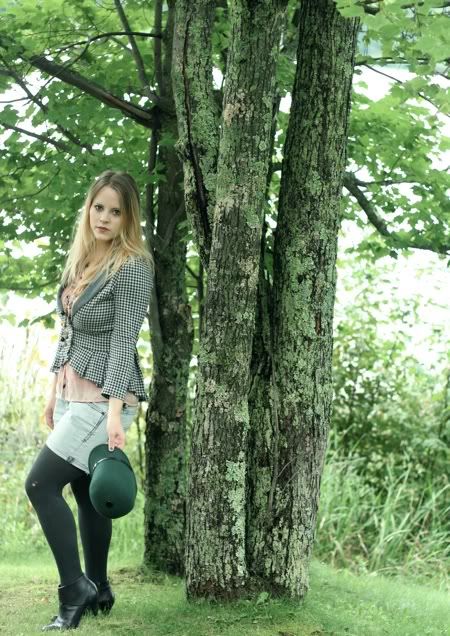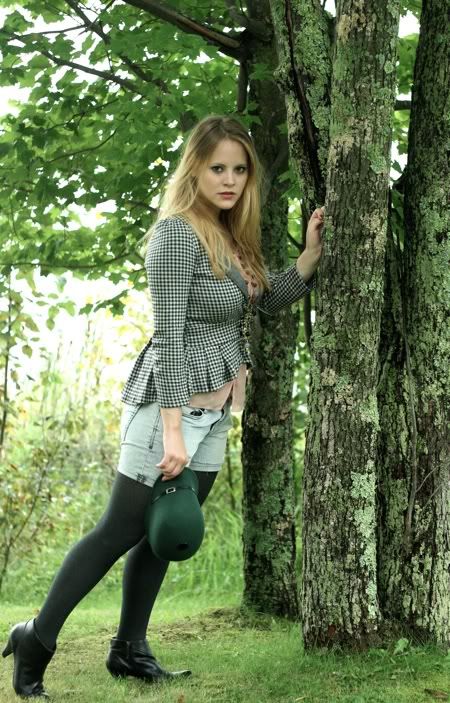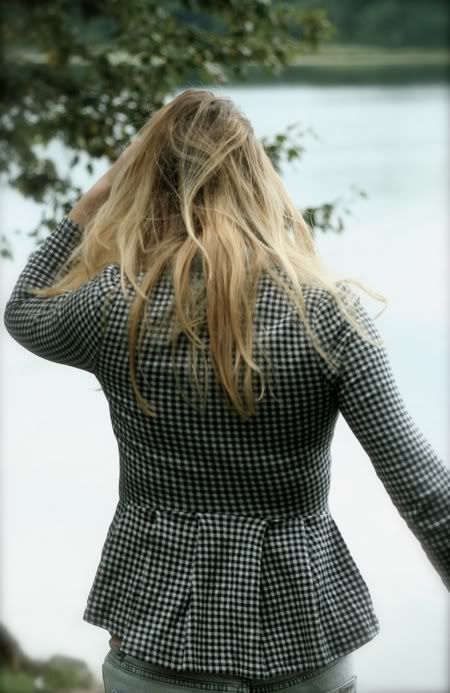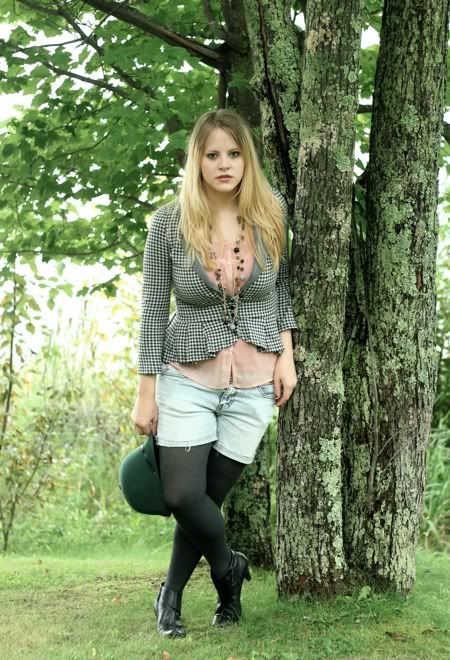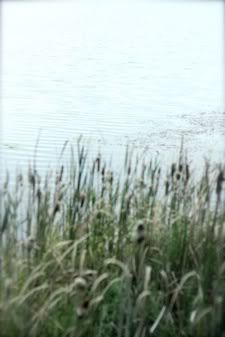 There's something I love about clusterfuck outfits such as this one. Shorts and tights are kind of like my jeans. Most people tend to gravitate toward denim when they don't know what to wear on their bottom half. Me? Shorts and tights, especially in the fall! Would a pair of dark denim stovepipes have looked better? Probably! Would they have been as much fun? Oh hells no! I'm still young, so I think it's okay to mess around a bit. Once I wore pink shorts + grey tights + knee-high boots + long-sleeved purple shirt + denim vest + white and red scarf and it was probably the most genius thing I've ever put on my boday, in my opinion. Reminds me of Isla Fisher in
Confessions of a Shopaholic
.
Anyway, pictured above is the blazer and hat I bought on my shopping trip a few days ago. I've just gotta show you my dress and trench coat, and all new purchases will have been revealed. I looked kind of douche-y in the pictures I took with the hat on, so I'll just be omitting those! It's
this one
, and I think it looks a lot better in person than on camera.
And look at the mother fucking lake in the background!! Went a-traveling yesterday and was so excited to "shoot" somewhere besides my backyard, which I've kind of grown tired of.
Shirt, blazer, and hat: Urban Outfitters
Denim shorts: Calvin Klein
Booties: Seychelles
Necklace: J. Crew