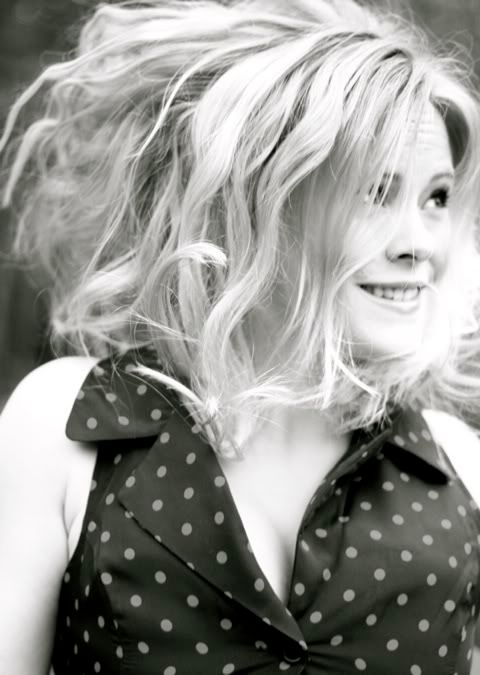 There you have it: a smile with teef. And not just one, but two! Apparently I am quite excitable when I actually get my stuff done. And yes, "my stuff" would be that infamous stack of homework that's been dragging me down for a while. But today, I actually did everything I had planned to do, and
then
I went out and played with my camera. I'm quite content with my hair at the moment; I changed the part which gave it a little more volume, and I slept overnight with french braids, so all I had to do when I got up was unravel them and spritz and I had something similar to what one might call "a style."
It's still too hot to wear much of anything. Thank god rompers made a come-back recently; it's so nice to just grab one piece and have an outfit. I had paired it with a belt originally, but it didn't really need it, so I just threw on some rings and big hoop earrings (which is the point of the second picture, because it's the only one you can see them in. I'm serious, out of like...MANY pictures, that's the only one where my earrings are relatively visible. And the third one is the only one where my rings are in focus. Yeah! I'm a great photographer).
Romper: Urban Outfitters
Shoes: Frye (I'm beginning to realize something--I own
a lot
of Frye shoes.
Rings: Various
Bag: M by MJ