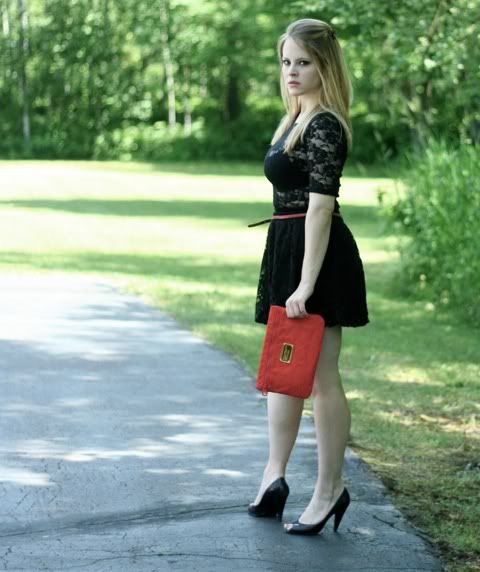 There are times when I think I might just be the most unproductive person.
Ever.
I spend so much time doing absolutely nothing. I mean, I guess it's kind of a productive nothing...I surf the interwebs (sometimes, it's even academically related!). I mess around with my camera. I painted my nails yesterday. But at the end of the day, it's like...oh my God. I have absolutely nothing to show for my day. I know, I know, it could be worse. I could be sitting on my couch, smoking pot, eating Cheetos, and playing video games. That's probably what some people do with their summer. But I would actually like to get stuff accomplished, rather than sitting around pulling my tallywhacker.
I am making the same goddamn face in all of these photos.
Happy July everyone! Thanks to everybody for their comments, I really enjoy reading all the input! Extra thankies if you follow my blog, although I'm definitely not one of those people who is more hung up on getting a bunch of followers than actually posting quality entries.
Black lace top: Cheap Monday
Skirt: Forever 21
Belt: Anthropologie
Shoes & Nylon clutch: M by MJ