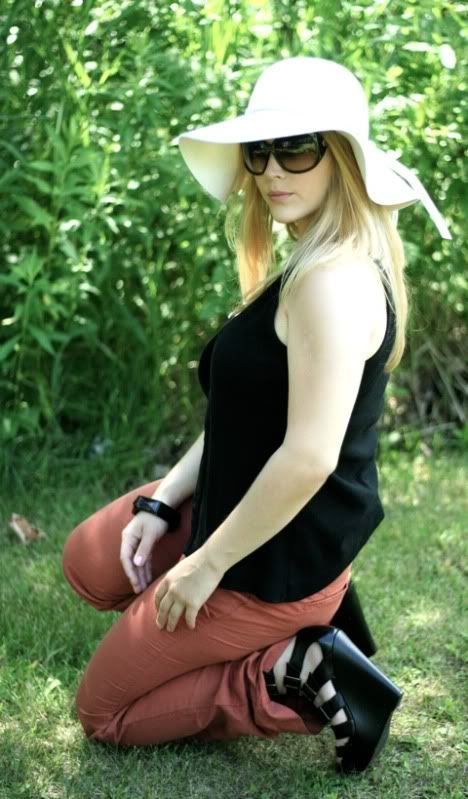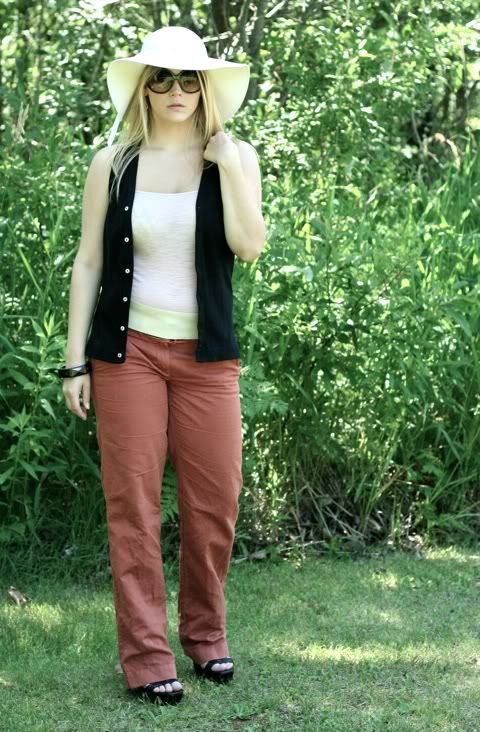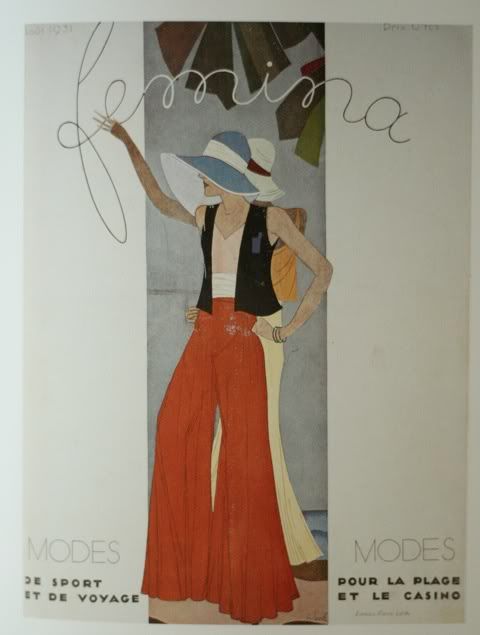 Fashion illustration from the August 1931 cover of Femina. Republished in 100 Years of Fashion Illustration by Cally Bleackman.

I've been inspired by this look ever since I got the book as a gift a few years back. Since then, I'd been searching high and low for a pair of pants as similar as possible to the "flared beach-pyjama trousers." I found the ones I'm wearing on sale at J. Crew, and at least they satisfy the color, but unfortunately, they don't have the same lovely shape as the "original" ones. Needless to say, I like the illustration's outfit better than mine...but still. Probably should have ironed the pants too. And I never thought I'd say this, but I wish my hat was actually floppier.
And...I would like to thank
Gets
for a blog award! I appreciate it m'dear and I'll be posting it *officially* next blog since I'm in a bit of a rush now. Visit her blog, it's one of my favorites! Also, I won the giveaway at
Marie a la Mode
, which includes some Mac cosmetics (one of my favorite brands). So yay, and thank you, and check out her site, too, because I adore hers as well. And, okay, while I'm handing out the thank yous here like they're going out of style, thanks as always for your comments (and support through following)! I'll be returning all comments from my last entry in a few days because, like I said, I'm a little pressed for time right now. But I want to let it be known that yes, I actually will return my comments because I think it's a common courtesy. So...yeah! I'm out like trout.
Tank top: Victoria's Secret
Vest: American Apparel
Pants: J. Crew
Sunglasses: Marc by Marc Jacobs
Floppy hat: UO