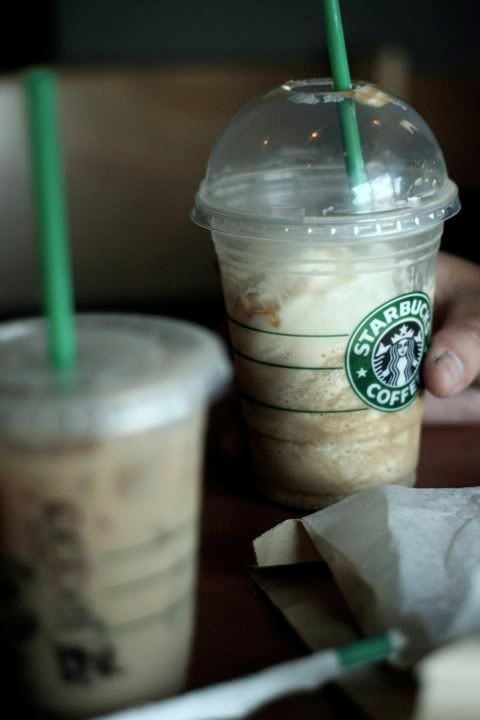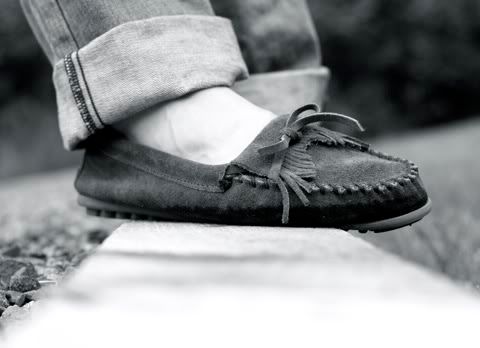 Since I don't have a job, Monday's don't mean back to work for me, but I still dread them nevertheless. It's back to reality today, and not like reality is terribly bad or anything, it's just that my weekends are usually so
good
. My boyfriend and I spent the weekend together, doing a bunch of random stuff...taking a seven mile walk (in those moccasins), wandering around Target and the mall, shoe shopping (thank God I ended up with someone who doesn't actually mind the art of retail therapy), watching the boats at the lake (which lasted no longer than ten minutes, since both of us had to pee and there were no bathrooms to be found). The new extra-coffee caramel frappuccino at Starbucks is not too shabby (I always thought the original one was too sweet, anyway), although my favorite drink is some kind of iced latte or caramel macchiato. Tried to get him to take a picture of my outfit on Sunday, but I have yet to train him on how to take a decent fashion blog photo, and telling him, "take a picture of my sezzy outfit and boday!" yielded a few pics of my boobs.
Men.
Therefore, I've only got Saturday outfit pictures for you, which is kind of gondolier meets Sacajawea meets Brigitte Bardot. Okay, maybe not so much Brigitte Bardot, but I can wish.
And it's weird: I have like, 20 pairs of sunnies, and I keep gravitating towards these Ray-Bans. Oh vell.
Top: Urban Outfitters
Jeans: American Eagle
Moccasins: Minnetonka
Bag: M by MJ
Gold cuff: J. Crew